Terrain View is now available in Google Maps, allowing users to view terrain maps for a specific location. Terrain View depicts the three-dimensional elevation of natural geographic features such as mountains and valleys. The map has topographic contour lines overlay to represent elevation levels, with altitude information given in grey numerals.
First, you need to search for Google Maps. In the search box search for the location that you want.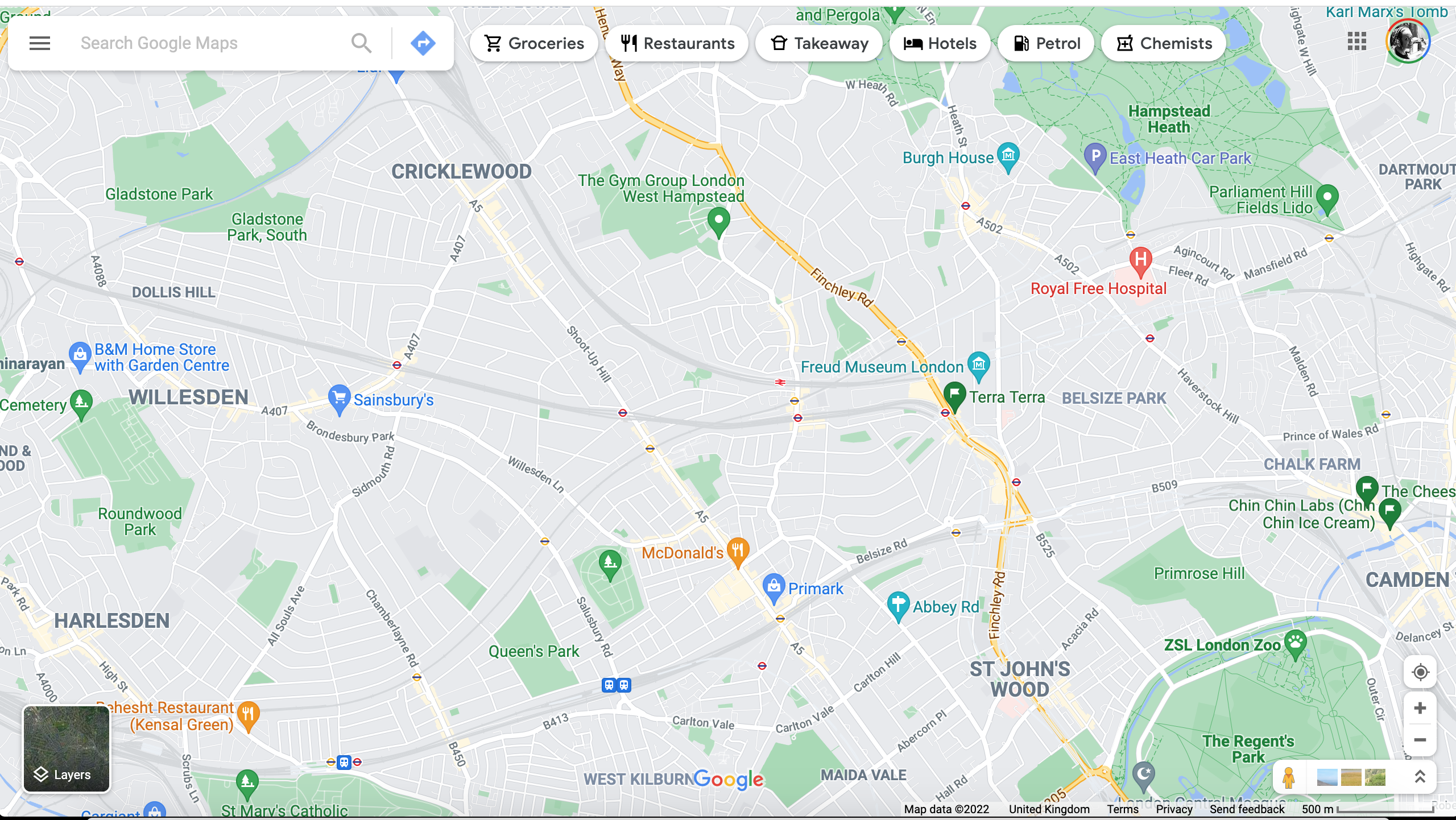 Your map will zoom in and center on the location that you have selected as shown below. At the bottom of your map you will see a box that says 'layers' indicated below.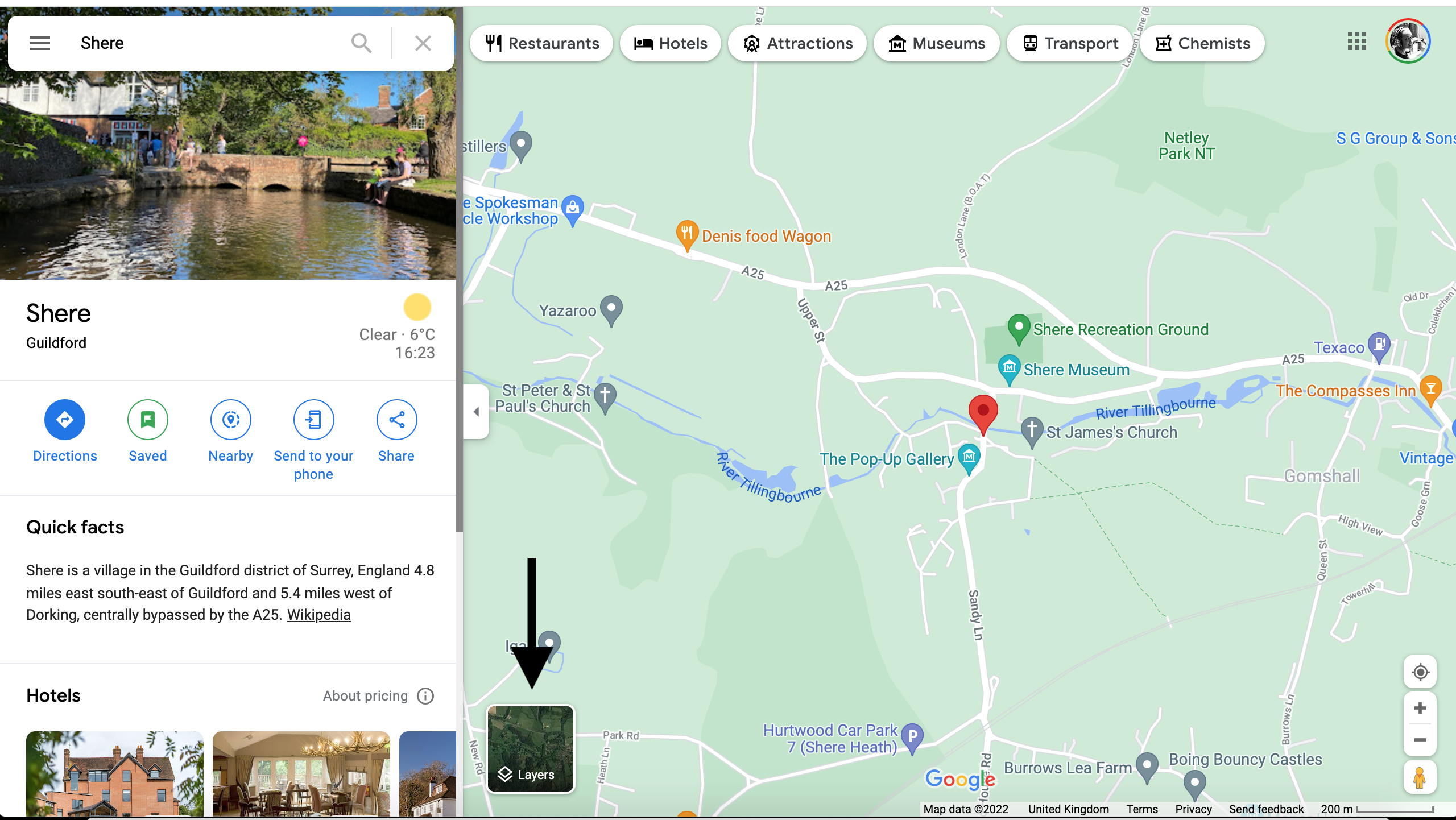 If you click on that there are various options there. What you need to select is the 'Terrain' layer.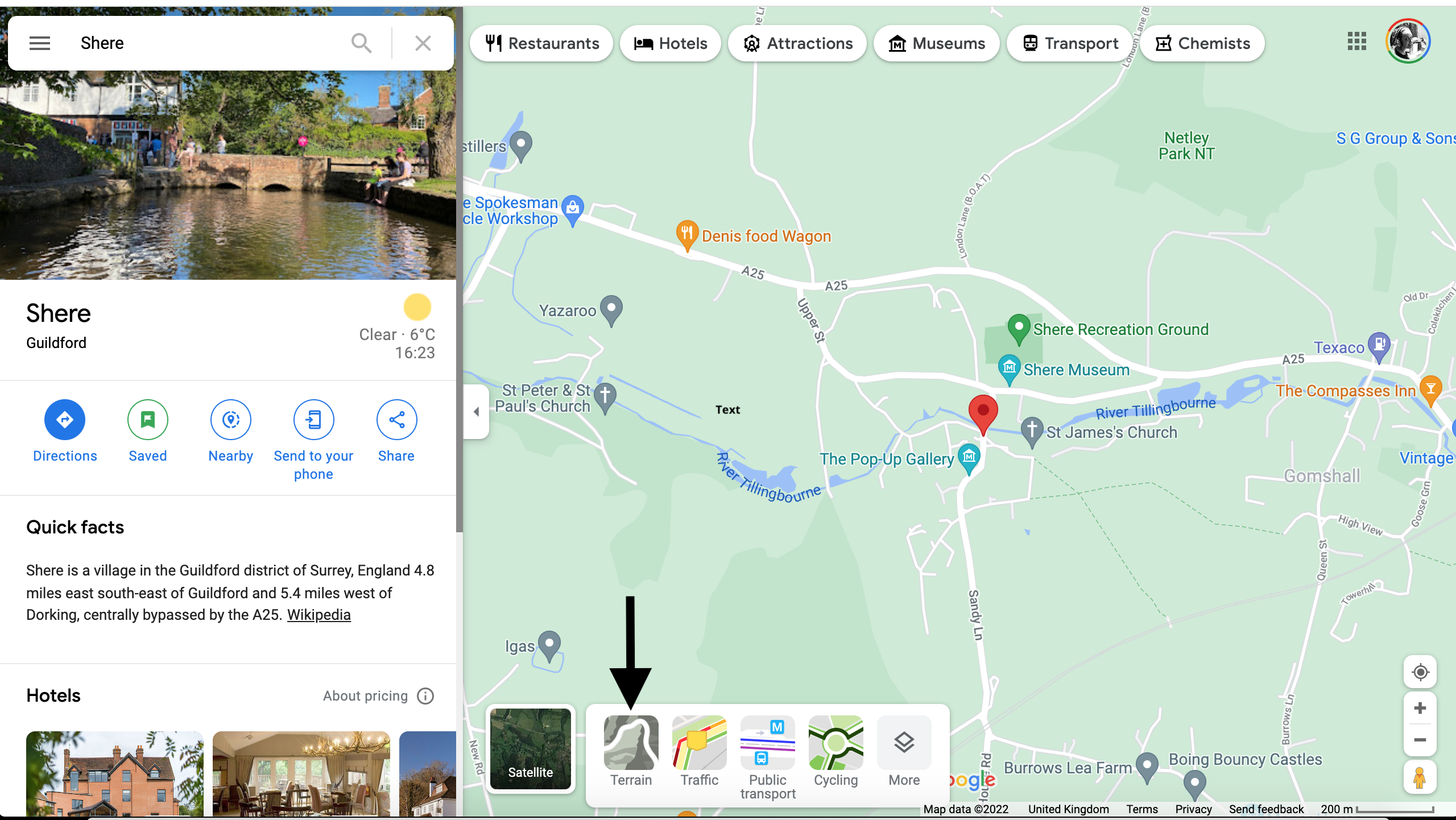 By clicking on that you are now able to see contours for every location on the planet.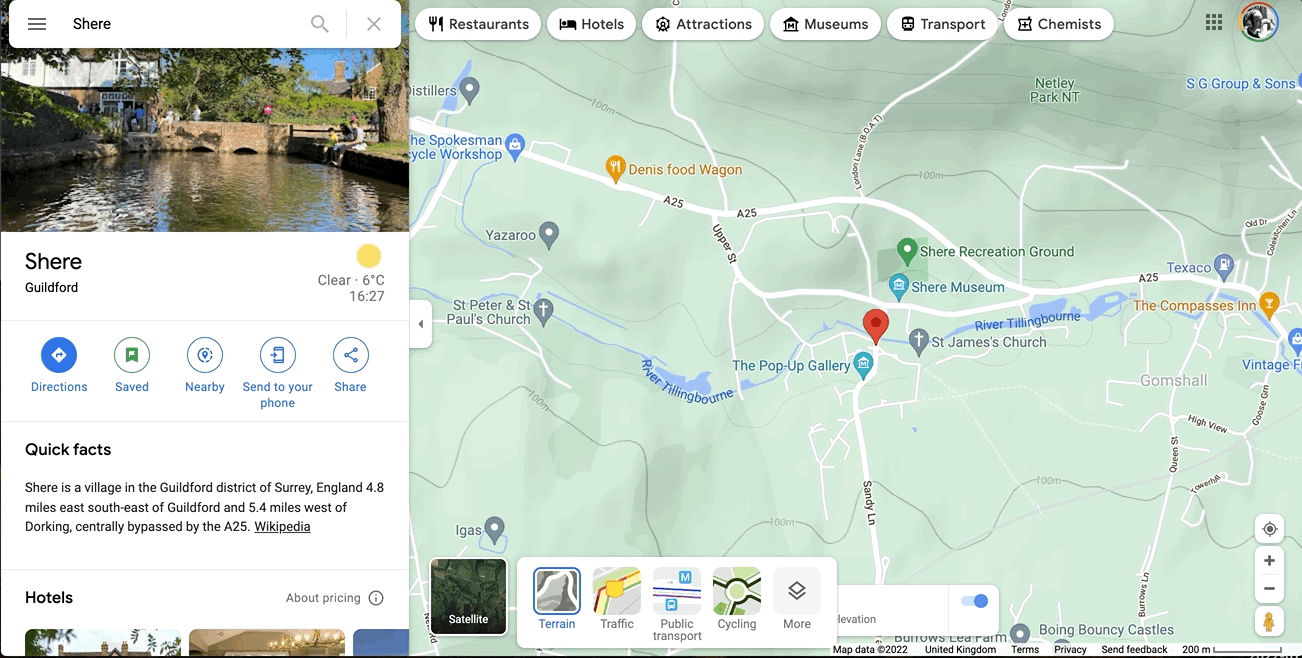 Below you can see the location that we searched for including contours for the area.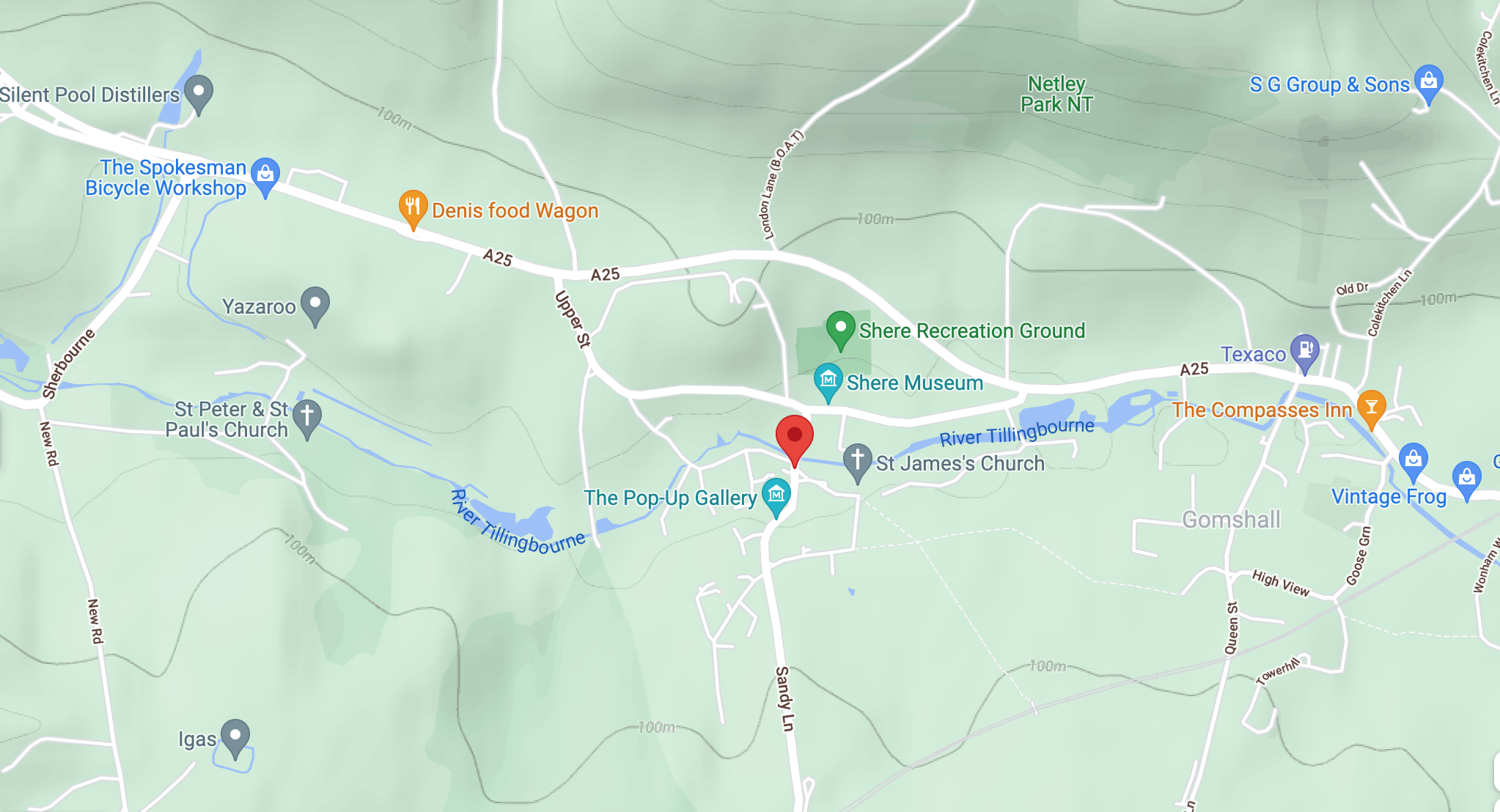 On our website, you can get 1m contour maps available as an additional layer to OS MasterMap® in DWG and DXF formats. Please also check this extensive guide we have on contours where we explain in detail what contours are and how you can use them to add value to your plans.