What is 3D visualisation?
The process of developing images and visualising designs using 3D software is known as 3D visualisation. Architecture, cinema, and gaming, as well as engineering and manufacturing, all benefit from 3D visualisation. A variety of goods and visions are generated in 3D visualisation prior to execution, saving producers, manufacturers, and customers time and money. It is widely used in architecture and interior design, product design, media and manufacturing. Prior to completion, 3D visualisation allows you to demonstrate interior and exterior designs, layout, lighting, texture, and even topography in architecture, helping designers and architects communicate their ideas to their clients. It is a technology that has grown into one of the best solutions for generating high-quality digital information in the last couple of decades.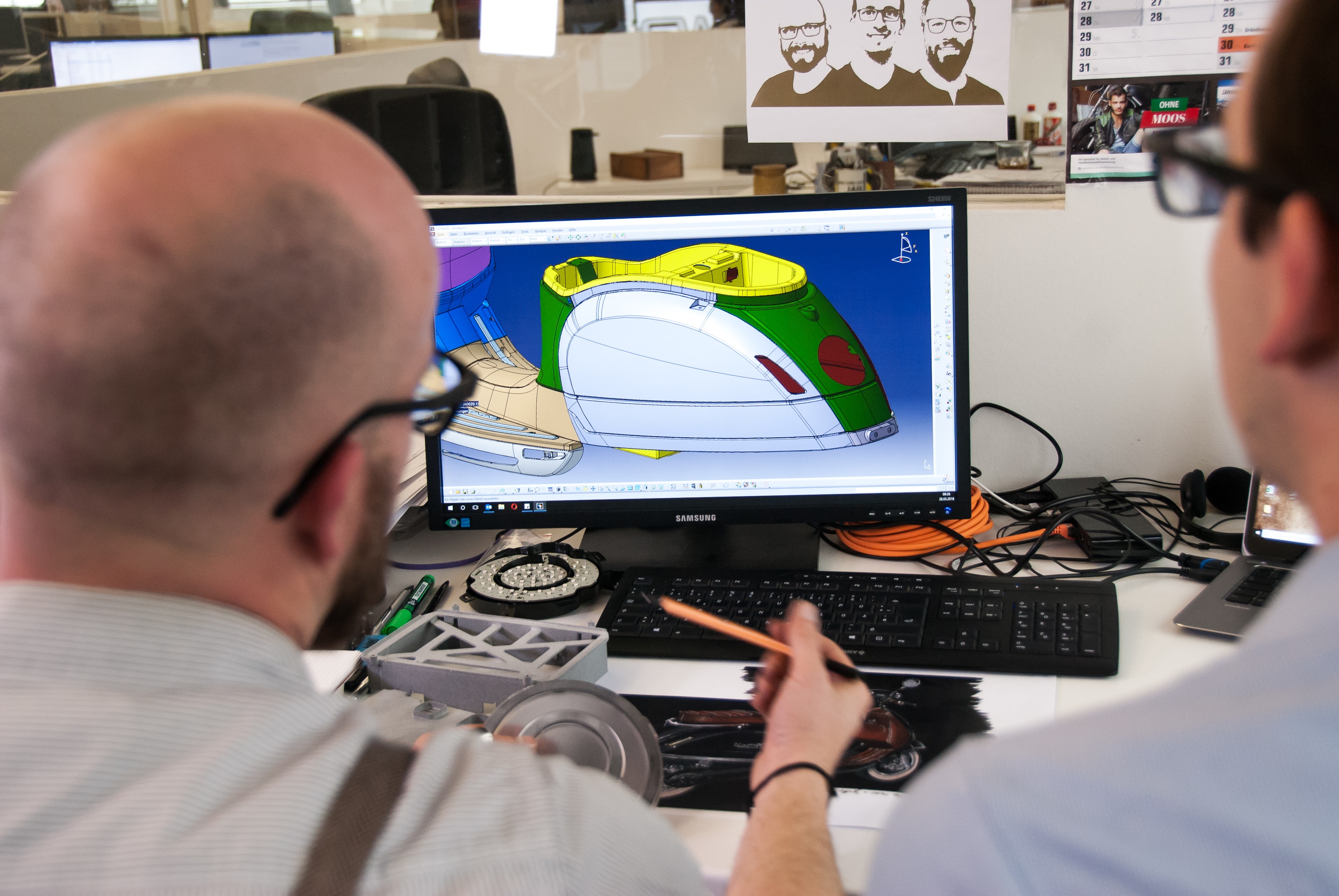 What 3D software can I use in architecture?
Revit
With advanced BIM tools, you can plan, design, build, and manage buildings.
3ds Max
Software for 3D modelling, animation, and rendering used in gaming and design visualisation.
Sketchup
Architectural, interior design, product design, landscape architecture, civil and mechanical engineering, media and video game creation.
Rhino 3d
It can generate 3D models and offer design documentation, build professional animations and renderings.
V-Ray
A plugin for ArchiCAD and SketchUp that helps to generate realistic rendering.
AutoCAD
A starting step toward making 3D models. It enables you to create drawings that reflect a project at an initial level.
Enscape
Plugin for rendering and virtual reality. A usual plugin for Revit.
Maya
Allows freedom and innovation when designing as it is not a standard software for architectural purposes.
ArchiCAD
Good for both 2D and 3D modelling and can be used together with V-Ray.
Grasshopper
It enables architects to increase the efficiency of their operations through parametric design. There are more software to choose from and each one has something unique to offer. Each designer should select the software that meets the requirements of each project.
What file formats are used in 3D visualisation?
CAD format (.dwg)

3DS format (.3ds)

RVT format (.rvt)

MAX format (.max)

MA format

(.ma)
3DM format

(.3dm)

IFC format (.ifc)

PDF format (.pdf)

FDX format (.fdx)

STL format (.stl)

What are the advantages of 3D visualisation?
Most individuals learn best when they can view something clearly. Those engaged in a project must be able to envision what the project will look like when it is finished from the beginning. More than just visuals, 3D visualisation can quickly and easily depict what a project will look like from start to finish.
In today's architectural industry, digital design software is critical. Clients demand more than idea sketches, plans, and physical models. They want to see more detailed virtual representations. You may create interiors and fill your buildings using 3D modelling. Some even allow you to change lighting effects and account for how external factors may impact a structure.
Design software also automates routine operations and architects and designers save a lot of time as a result of this. They are now able to send designs to clients faster and experience a more efficient workflow. The cost of the technology that powers 3D graphics has decreased drastically over the last decade. Usually, the marketing phase of a project requires a lot of money for an animated presentation and using 3D software now might make the difference in landing a multi-million pound contract.
Working with and distributing actual copies of drawings or renderings is quite challenging. It's considerably easier to post a non-listed, high-definition movie to YouTube and distribute the URL to the many people participating in a project than it is to email enormous files back and forth, the quality of which must be lowered to send. Also now BIM software has made sharing of the latest changes to a project extremely easy and quick so all participants are informed instantly.
There are generally several possibilities and ideas for each project. This might include multiple routes for a transportation project or distinct styles and designs for buildings or roadways. A project rendering may quickly and efficiently show project managers and clients what alternative solutions will look like.
With the latest social media evolution, it is critical to be able to use these platforms to get your information in front of as many people as possible. A 3D model of a project is an excellent approach to publicise a concept or project. Videos are more visually appealing and successful than PDFs, photographs, or other traditional methods of communicating a project.
10 uses of 3D maps in architecture
Shadow analysis
Feasibility studies
Massing studies
Traffic and vehicle access studies
Drawings at all stages
Coordination between consultants
Internal and external presentations such as design reviews
Locating highlights and green spaces of an area
Communication with clients
Determine design restrictions with the help of building heights

What kind of information can I source from 3D maps?
Massing of buildings
Building extruded to the highest point
Topography of an area
Water features
Building heights
Greenhouses that are shown in different colours
Roads, paths and tracks
Green spaces
Railways
Heritage sites
Administrative boundaries