Ordnance Survey has made a portion of its mapping data available under a free "OpenData" licence since 2010.
There are various types of OS Mapping provided. Some of them are free, while others, such as OS MasterMap®, require payment to view and download. You may get free OS mapping by visiting their website or by reading our blog post about the OS's free maps.
Several applications have been made available to let OpenStreetMappers make use of this data, but before you use them, consider the following:
Don't assume that the operating system information is correct or up to date. It should be used as a guide and supplement to your mapping, not as a replacement.
You must include alt tags with any OS OpenData data that you send to OSM, such as #Attributions OS.
Look for places that have been plotted using aerial data but do not have road names.
Avoid just copying operating system data into empty spaces.
If you're inclined to map in a location you're unfamiliar with, seek out any local collaborators first and avoid plagiarism.
OS OpenData datasets are released under the Open Government Licence, which permits a user to make use of them in any form and for any reason. However, you will need to acknowledge the Ordnance Survey by adding "Contains OS data Crown Copyright [and database right] (year)".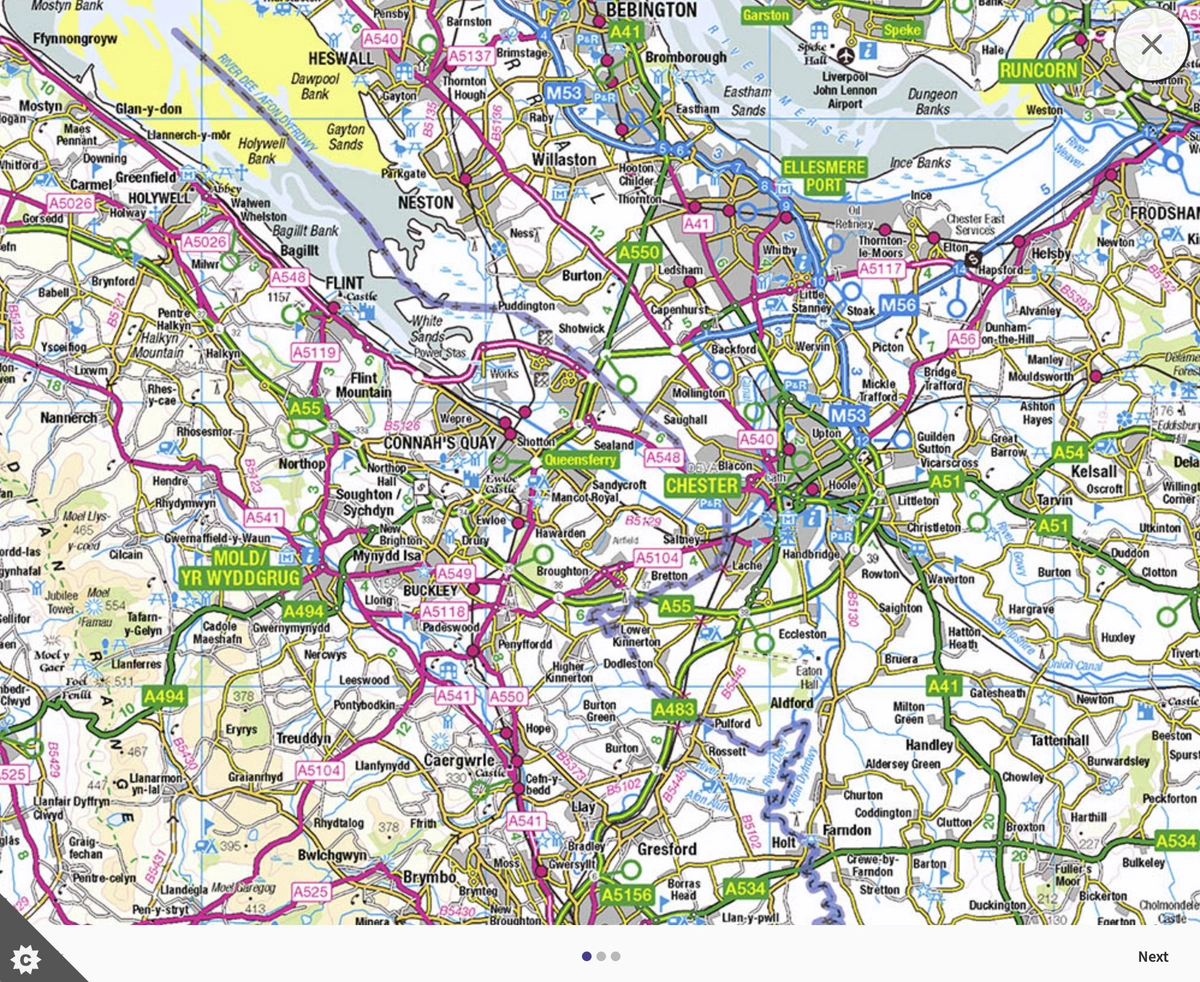 An essential tool for outdoor enthusiasts and explorers touring Great Britain's landscapes is the OS Maps app. The OS Explorer map in the app, offers precise and comprehensive information, enabling users to navigate with confidence. Before committing to a membership, customers can explore the full range of capabilities offered by the application through a free trial. The application offers a wide range of maps and routes to suit each person's hobbies, whether you're a hiker, cyclist, or just someone who enjoys being outside.

Image provided by the OS
MapServe® offers free previews of OS maps within a limit as it is addressed to professionals. You can find the following OS mapping through our website.
OS MasterMap®, the Ordnance Survey's flagship digital product, was created in November 2001. It is a database that records every fixed feature of the United Kingdom that is more than a few metres in length on a single continuous digital map. It is mainly used by architects, surveyors, planners, tree surgeons as well as members of the public wanting to apply for planning applications.

OS Vector® map Local, a detailed map of the United Kingdom that serves as a backdrop map to OS MasterMap®, provides less information but is ideal for big areas.

OS Road map, a small-scale map with a high-level overview of the road network in the United Kingdom, from motorways to country lanes.

Historical OS mapping starting from the 19th century.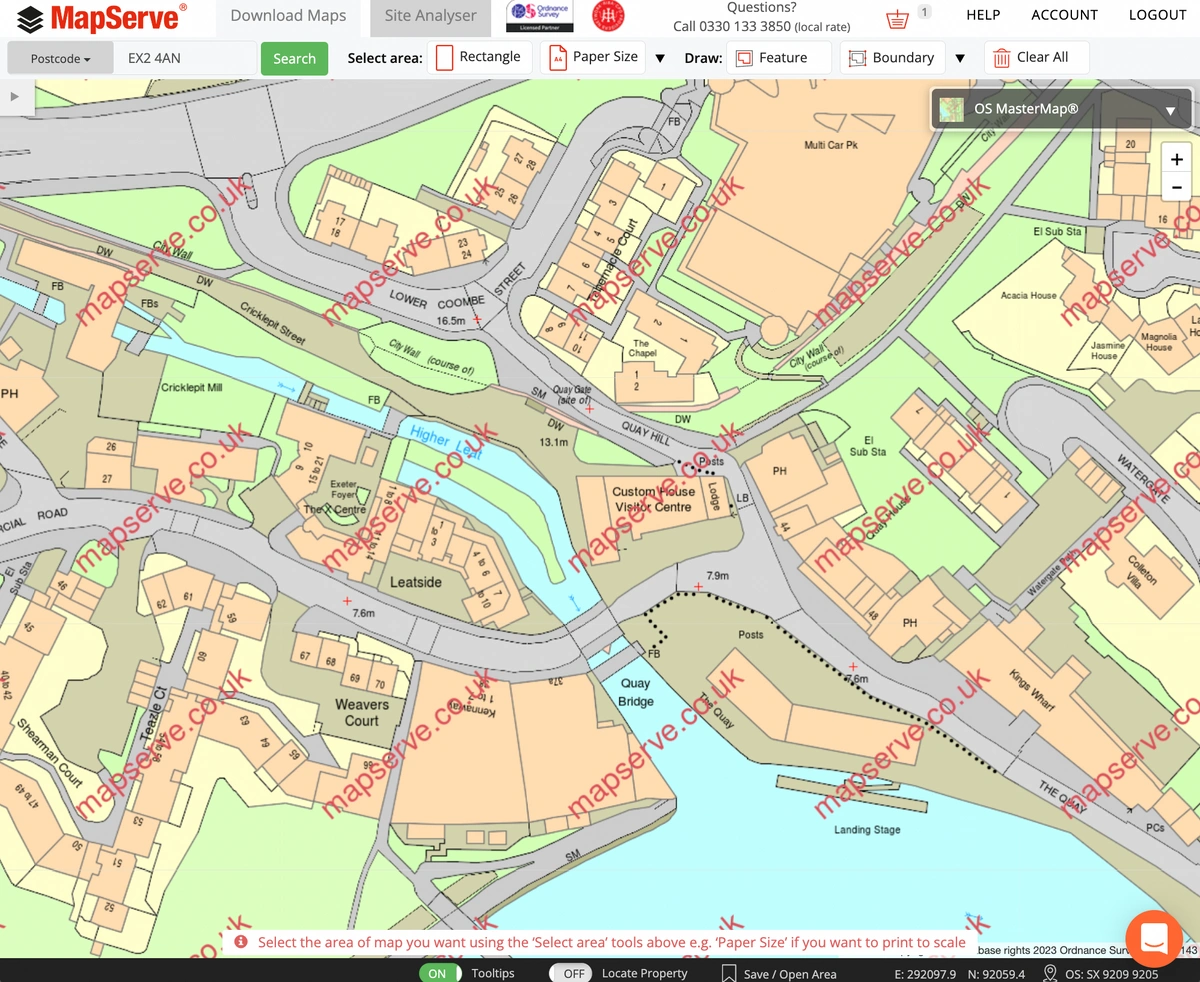 Bing maps, allow previewing Ordnance Survey mapping for free, at scales of 1:50000 and 1:25000 depending on the zoom level the user sets. In order to access the maps you need to hover your cursor over the 'Road' button in the upper right corner and select 'Ordnance Survey'. The map will not look any different at first, but by clicking on the '+' zoom in button, the map will shift to the more recognisable OS format. The OS map for that area will then be displayed if you zoom into that spot.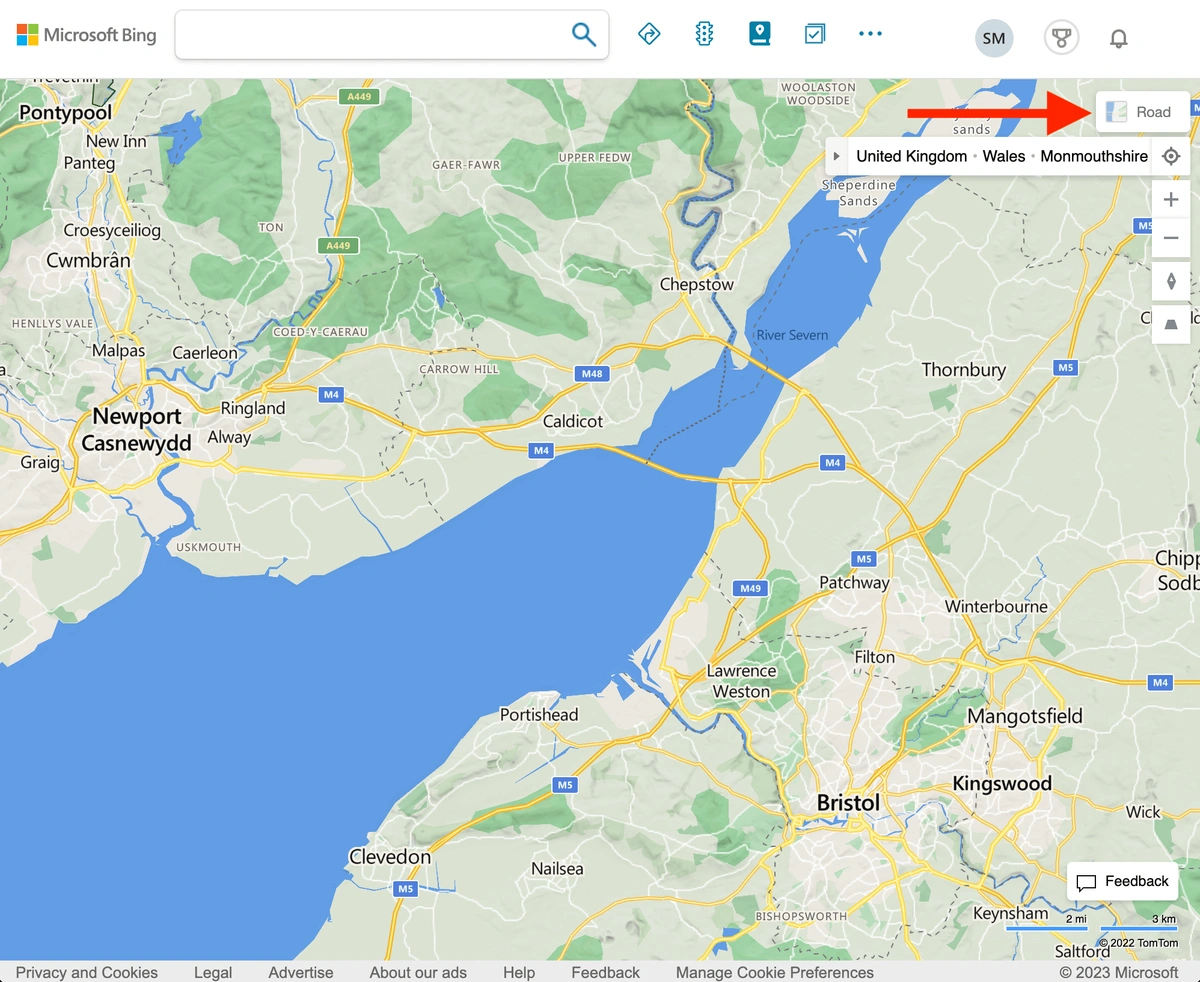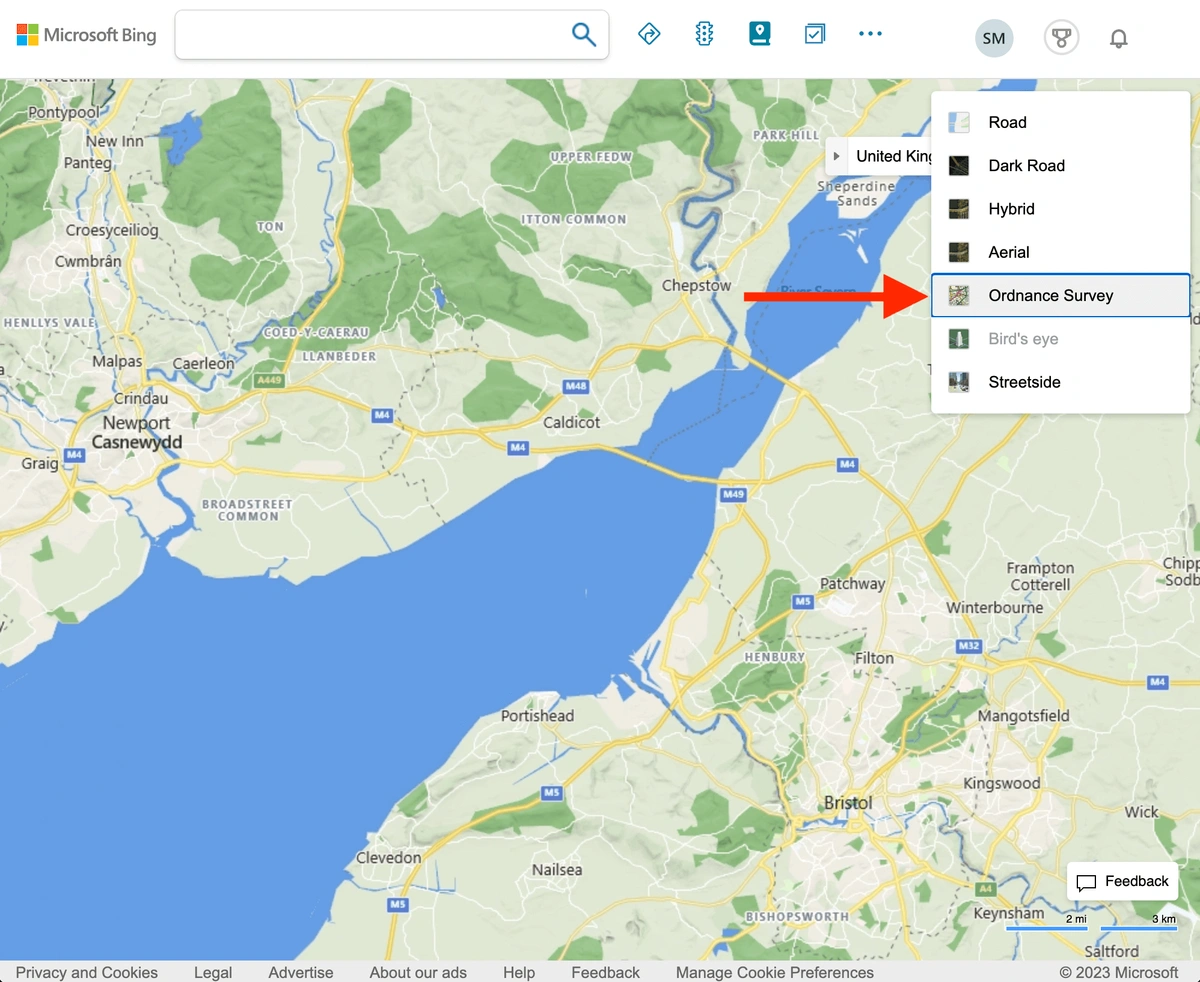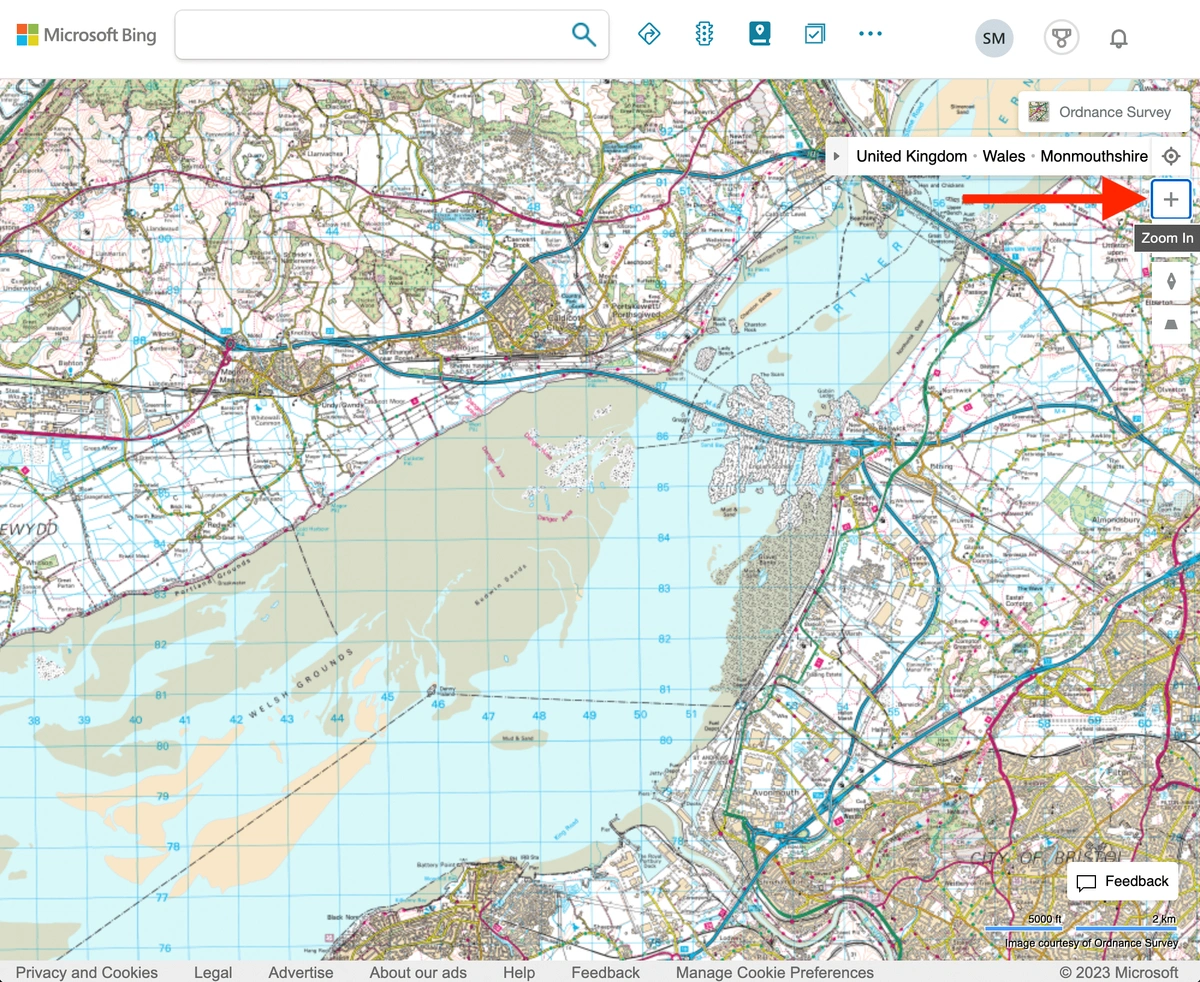 Here you can find free online Ordnance Survey maps of public footpaths, cycle routes, bridleways, and other rights of way in the United Kingdom for walking, cycling, and other outdoor activities.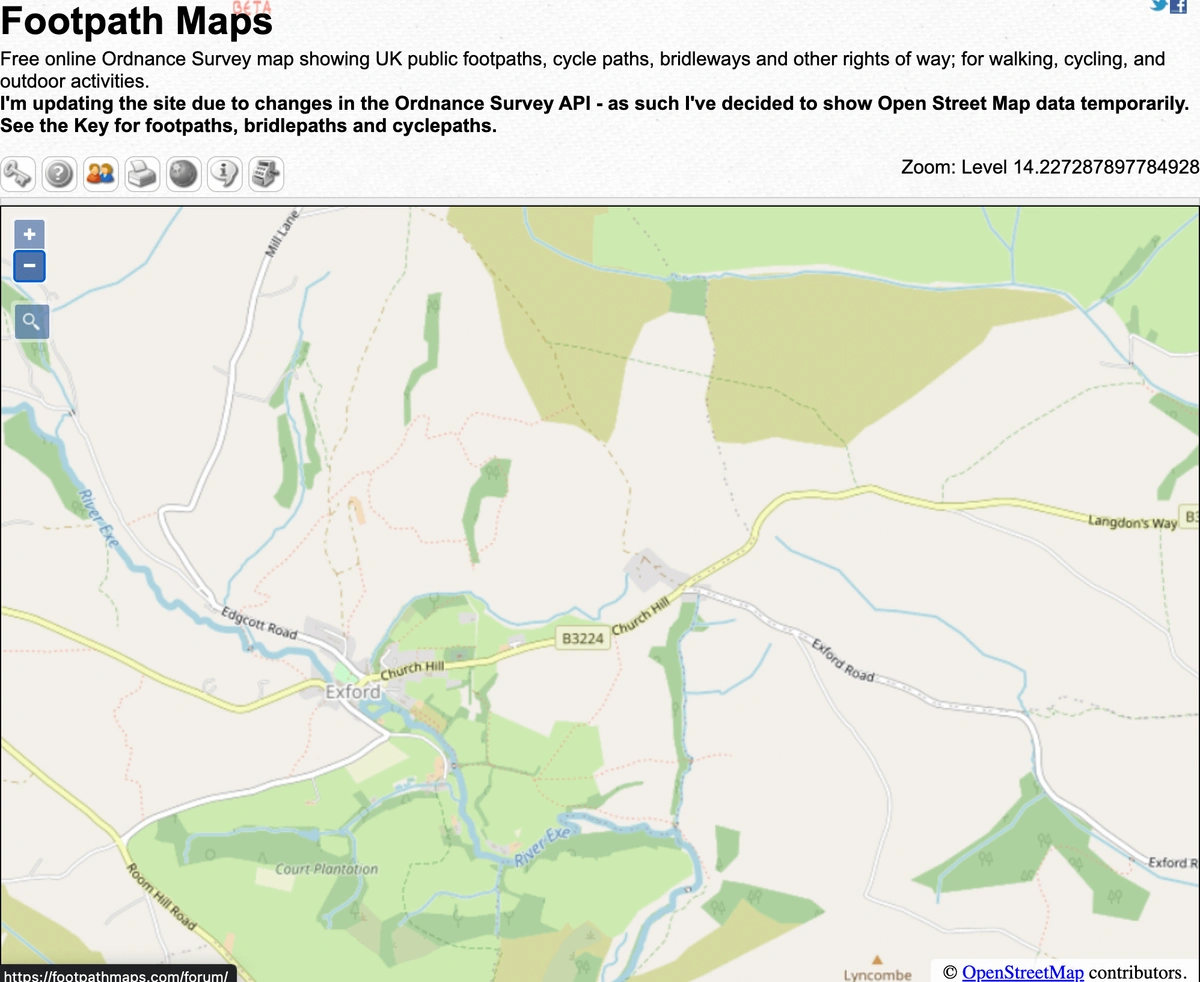 The website of the National Library of Scotland provides free access to historical mapping that has been published by the Ordnance Survey and allied entities such as the War Office (ca. 1840s-1960s). The maps are organised by country, with the greatest scales (most comprehensive maps) first, followed by indexes and characteristics pages (symbols and legends).