What is a site analysis in architecture?
An architectural site analysis is the process of examining a certain location's physical, mental, and social qualities in order to design an architectural solution that addresses and improves both its internal and exterior environment. It is focused on researching and comprehending many settings of the project location, such as historical, legal, geographical, climatic, and so on. The analysis's goal is to establish whether or not the project is realistically possible.
The results of an architectural site analysis are often presented in the form of diagrams or drawings. An accurate and thorough investigation of numerous aspects impacting the site will aid in the resolution of multiple construction issues, including the structure's design and layout, placement, and others. As a result, an architectural site study is the critical first step in any building process.

Use of our highlight tool showing local roads, water features, buildings and green spaces around a site
Why is a site analysis necessary?
Investors and customers will want to know if building on a site is feasible, before starting the design process. A detailed site analysis will determine if development is financially viable and will create guidelines for implementing the optimum design that responds to the physical and environmental elements of the site.
A contextual analysis is a research activity that examines the current conditions of a project location as well as any prospective future conditions. The goal is to tell us about a site before we begin our design process, so that our early design thinking about a site may include deliberate answers to the external conditions.
An architectural site study will include factors such as site location, size, geography, zoning, traffic patterns, and climate. Any future developments or alterations to the site's surroundings, such as a change in road designations, shifting cultural patterns, or other important building projects within the neighbourhood, must also be included in the research.
Understanding the context of a site is critical for the designer to be able to incorporate the new design into the current fabric of the site. It enables us to comprehend current opportunities or challenges in a location and make educated judgments about how to respond to our discoveries. This reaction might be that the planned structure mirrors the surrounding environment and is intended to be sympathetic, or that it is intended to repel or eradicate certain undesirable site characteristics.
8 reasons why a site analysis can help your project
It helps clients maximise their return on investment by allowing them to assess the feasibility of a project in advance.
It helps in the reduction of time spent on conception and visualisation.
Site evaluations also aid in the early resolution of any concerns, averting more serious ones later on.
Clients demand information on the status of the construction project, which the site analysis gives.
Site evaluations also aid in the early resolution of any concerns, averting more serious ones later on.
The project's team can make informed decisions about a project based on accurate information.
Taking into account future variables will aid in the development of an adaptable design.
Every project is unique, and site analysis assists in identifying one-of-a-kind chances.
What information is important to include in a site analysis?
A site's climatic, geographical, historical, social, legal, and infrastructural environment should all be considered. Visual representation of the site in the form of annotated images, early drawings of the site, site mapping, and site analysis diagrams should be included in the presentation of site analysis.
Here is a generic list of what can be included in your site analysis:
Site area in square meters or another appropriate measurement
The location of the project
Climate/general weather of the area
Sun path
Neighbourhood information that includes landmarks, highlights, residences etc.
Site accessibility
Social and community information
Roads, alleyways, buses, trains, and other modes of transportation
Trees, slopes and natural characteristics of the site.
Any future plans for the area
Windows or doors that should not be blocked
Building heights of the buildings in the vicinity of a project
Shadow analysis

Get the position of all trees above 3m in height in England and Wales using our National Tree Map
How can MapServe help you create your site analysis?
We have the latest OS MasterMap update provided by the Ordnance Survey. OS MasterMap is the most detailed and up to date map in the UK and it is a great base map for your site analysis as it contains over half a billion roads, buildings, parks, and waterways and real-world items with unique identifiers.
Additional layers can be added to OS MasterMap's CAD format such as:
Building Heights
National Tree Map
1m contours
Freehold boundaries
All of these can help you create a comprehensive site analysis with necessary information about your project. In addition to this our Highlight Tool can automatically create an initial site analysis for your site within minutes. The features that can be included:
transport information (airports, railway stations and lines, roads etc)
buildings and infrastructure (local buildings, electricity lines etc)
greenspaces
national parks
woodland
surface water
waterlines
boundaries
contours
You can register and access our maps and highlight tool here.
How to represent your findings on a site analysis
Diagrams are the greatest method to show most of the data you've gathered. There are several techniques to convey the site's qualities. Some like to incorporate as much information as possible on a single diagram, while others will create a series of smaller diagrams to highlight certain site circumstances or attributes.
Both choices work, but if you chose to put all of the data on one design, make sure it doesn't get confusing and difficult to grasp the information. As a result, a single diagram illustrating multiple site conditions will be a bigger picture than numerous discrete diagrams demonstrating one site component. It is also critical that the drawing's hierarchy is obvious — use different pen thicknesses to represent the different parts.
Data from your site visit can be represented as plans, elevations and sections, isometrics, or perspectives. Make sure to select the best solution for the date you're attempting to explain. We want to make sure the diagram is basic and clear, with the data we're presenting visually bolder than the reference data. The focus should be on the information you are expressing, such as a path across the property or the location of trees on the site. If you decide to make a series of drawings, make sure that each site picture is always the same orientation and, preferably, scale, so that the reader can readily comprehend the drawings.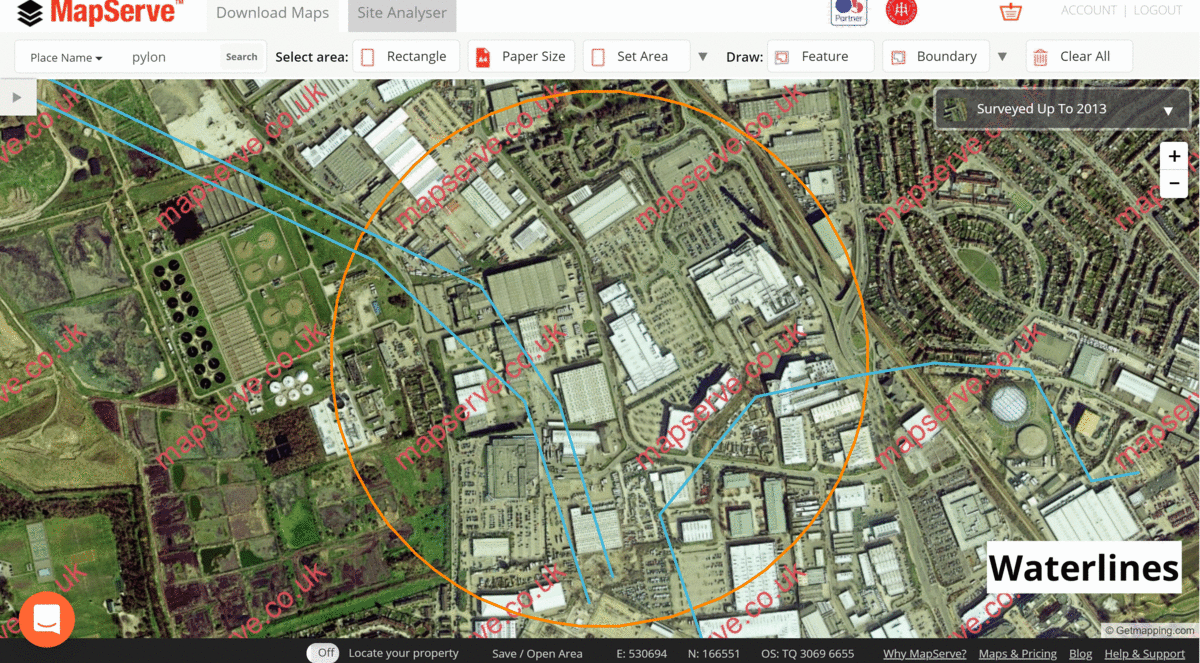 Site analysis information with the use of our Highlight tool
A project's components should be kept in mind by architects as they are the best method to express the idea of a structure. Understanding and familiarising with the context can help prepare for the start of the design process. Studying the site's historical context and material circumstances will help establish a proposal for a project. Using an architectural site analysis also aids in the schematic design or programming phases. A properly conducted research of an area reflects the demands of the community where the project is to be executed. Any architectural project's success may be effectively measured by how well it serves the needs of people who will be most affected by it.