We are pleased to announce the launch of our new Place Name search option on MapServe to easily help you order your Ordnance Survey maps. With this new tool, you are now able to locate a feature using just its name or find the closest location to a given point. This can be useful when for example, the postcode isn't known or the location you need doesn't have an address, like a natural feature.
This search option comes in addition to the options that already exist on our website.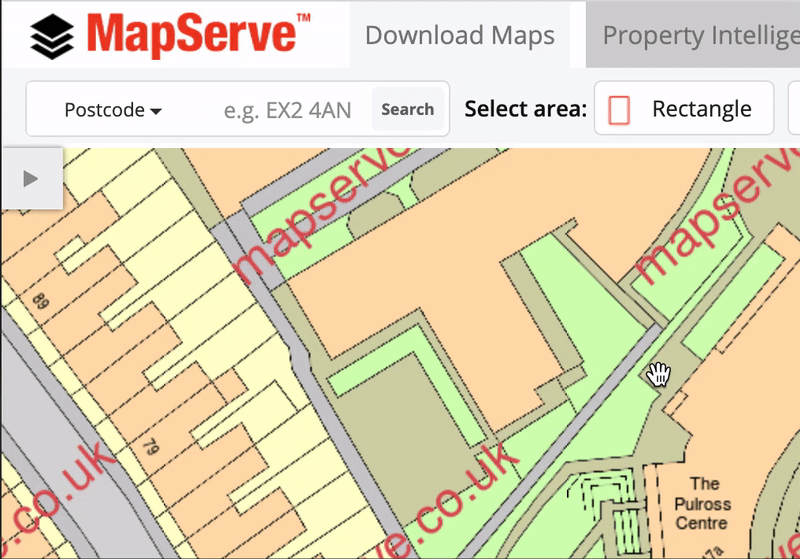 The 5 search options shown above are:
Postcode
Easting/Northing
Place Name
OS Grid Reference Number
Latitude/Longitude
By using the Place Name search you are able to look for:
Street names e.g. Acacia Avenue

Town/village e.g. Middle Wallop
Natural features e.g. Leith Hill
First, you need to login or register for an account using your email and a password of your choice. Then you can search for the area that you want by clicking on the search box on our main homepage or using the search box at the top left of your screen. You can use one of the 5 search options shown above. Your map will be then centered on the location that you want. Then you can select the area that you want to download using one of our tools located on the top of your screen. Rectangle, Paper Size and Set area are the most common ones but you can use the Polygon tool to select odd shapes of land. You can also use this help video to help you place an order on MapServe®.
Here is a help video to show how to use our new Place Name search.
If you would like to try it click here Search MapServe®.