What is a Site Plan?
A site plan, also known as a 'block' plan, depicts the intended development in relation to the property line. Site designs should be supplied at a scale of 1:200 or 1:500 and must include the following according to the planning portal's website:
The size and location of the current building as well as any intended expansions in relation to the property's border.
The location and usage of any other structures within the property's boundaries.
The location and width of any nearby roadways or footpaths adjoining the site.
The size and nature of any hard surfacing.
The location of all trees on the property as well as those on neighbouring properties.
If any of the above have no influence or are not impacted by the proposed project they can be eliminated.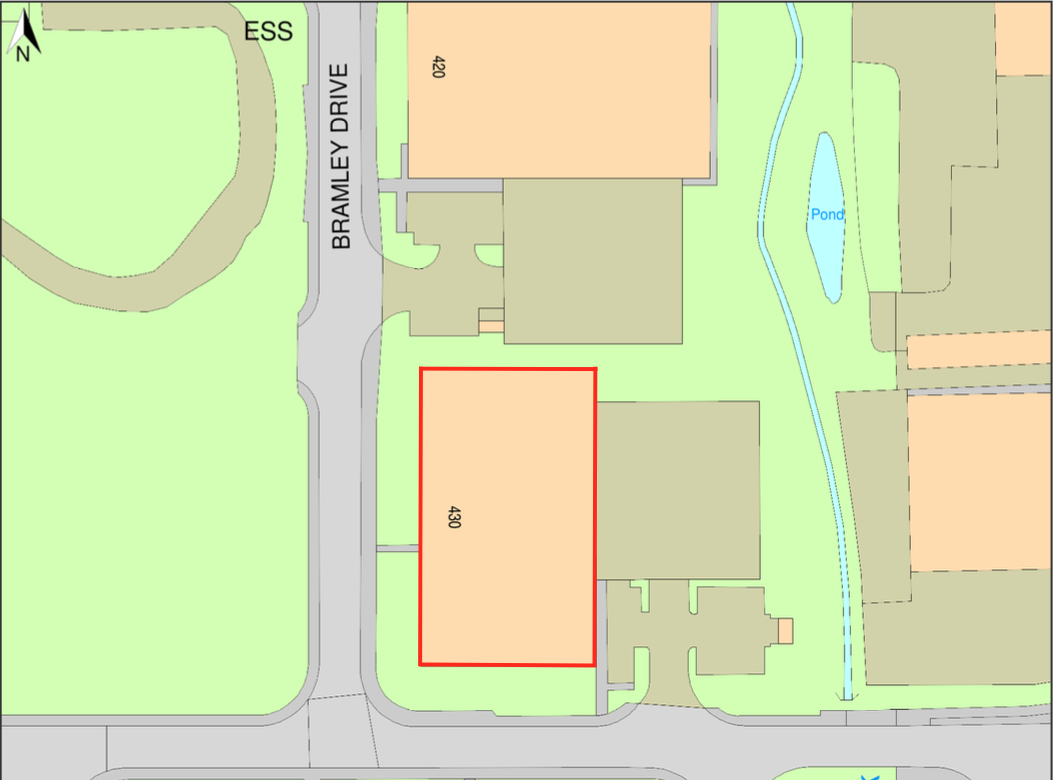 Sample of a site plan with the proposed building outlined in red
Why do I need a site plan?
Usually, a planning application will include a location plan, which depicts the project in its surrounding context, and a site plan, which depicts the development in greater detail, including any roads and/or structures on adjacent land.
You may develop and purchase location and site plans, which you can then attach to your online application. If you are unsure if your plans are appropriate or if you want more assistance, you should seek guidance from your local planning authority.
How much does a site plan cost?
On MapServe® you can easily get your site plan within minutes completed with a north arrow, a scale bar and license information as shown in the sample site plan below. The price for an A4 standard site plan at 1:200 scale starts at £16.20 (£12.15 with a professional account). You will need to register or login to your account in order to have free preview of OS MasterMap® and full access to our website.
You can check our full pricing list here.