Getting a DXF map file through MapServe® is very easy. First, you need to register for an account using only your email, your name a password. If you are already a member you just need to login.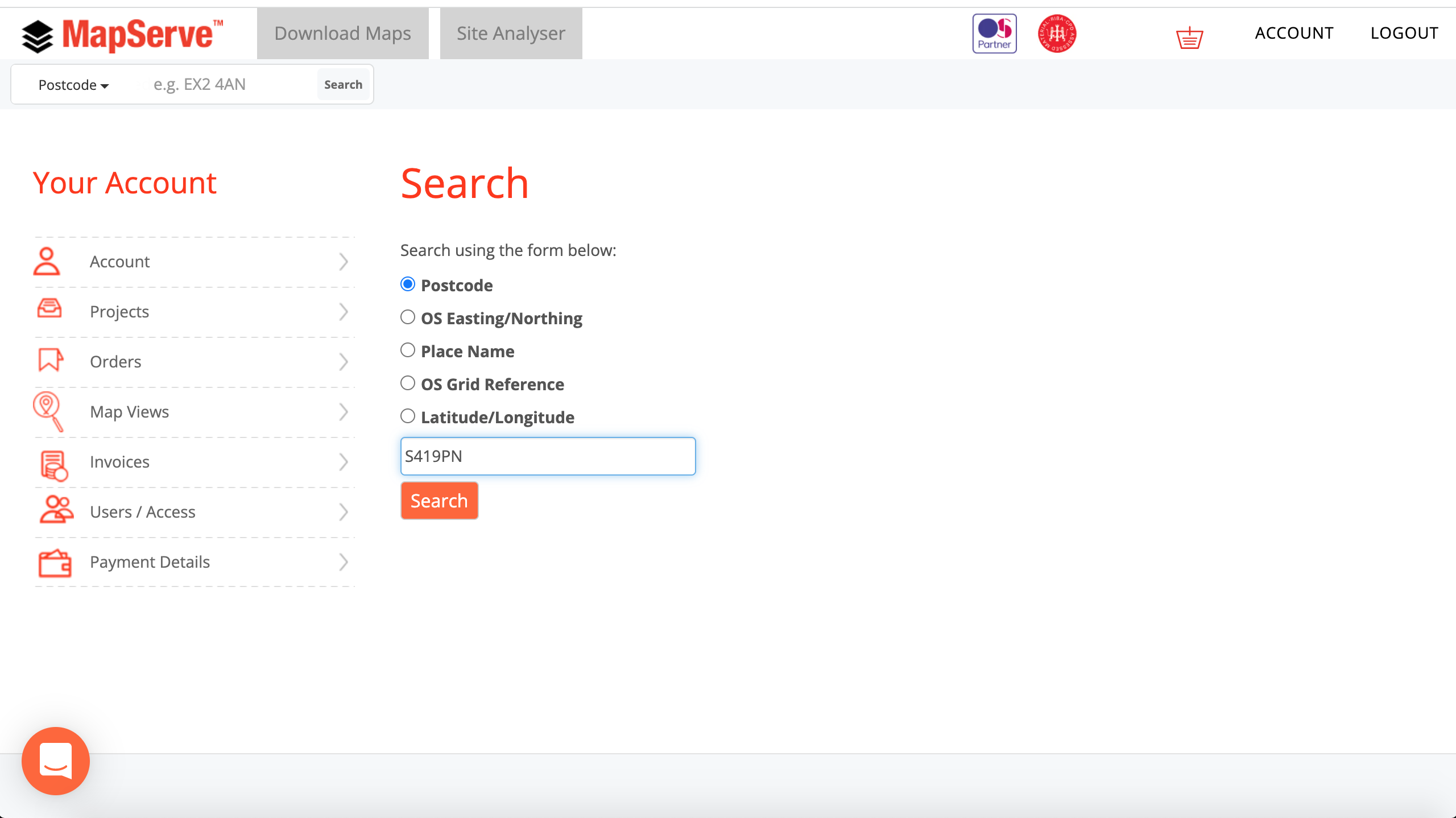 You will be directed to your map, centered on the address that you chose from the address menu. The map that you will see is OS Mastermap, which is the most detailed and updated map of the UK, provided by the Ordnance Survey and updated every 6 weeks.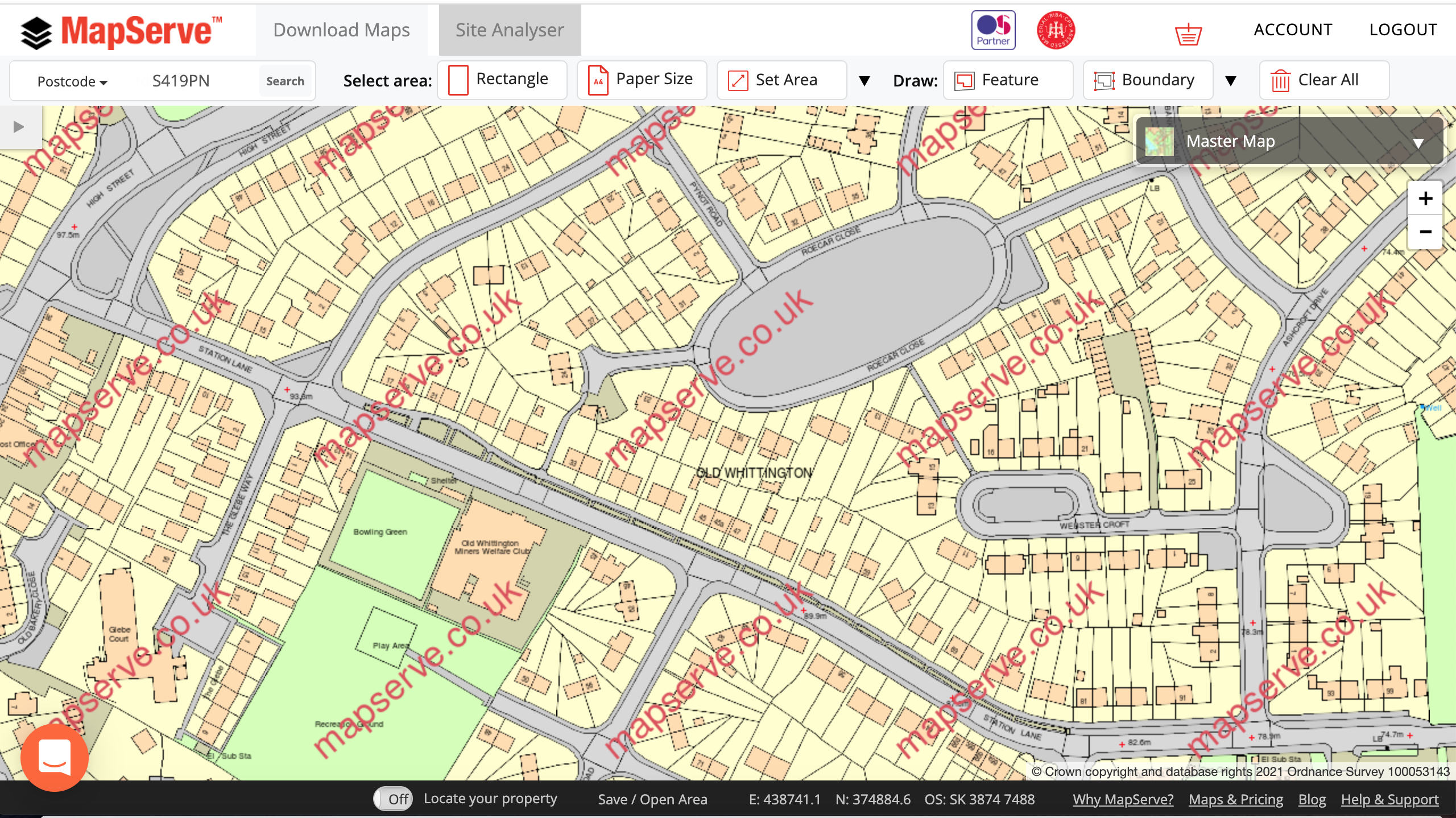 The next step is to choose the area that you want to download. The most common tool is the Rectangle tool which allows you to choose an area of your choice. There are other tools to help you choose different formats such as the Papersize tool for a specific size, the Set area tool which helps you choose an area in hectares, metres or acres and the Polygon tool which is useful for odd shapes.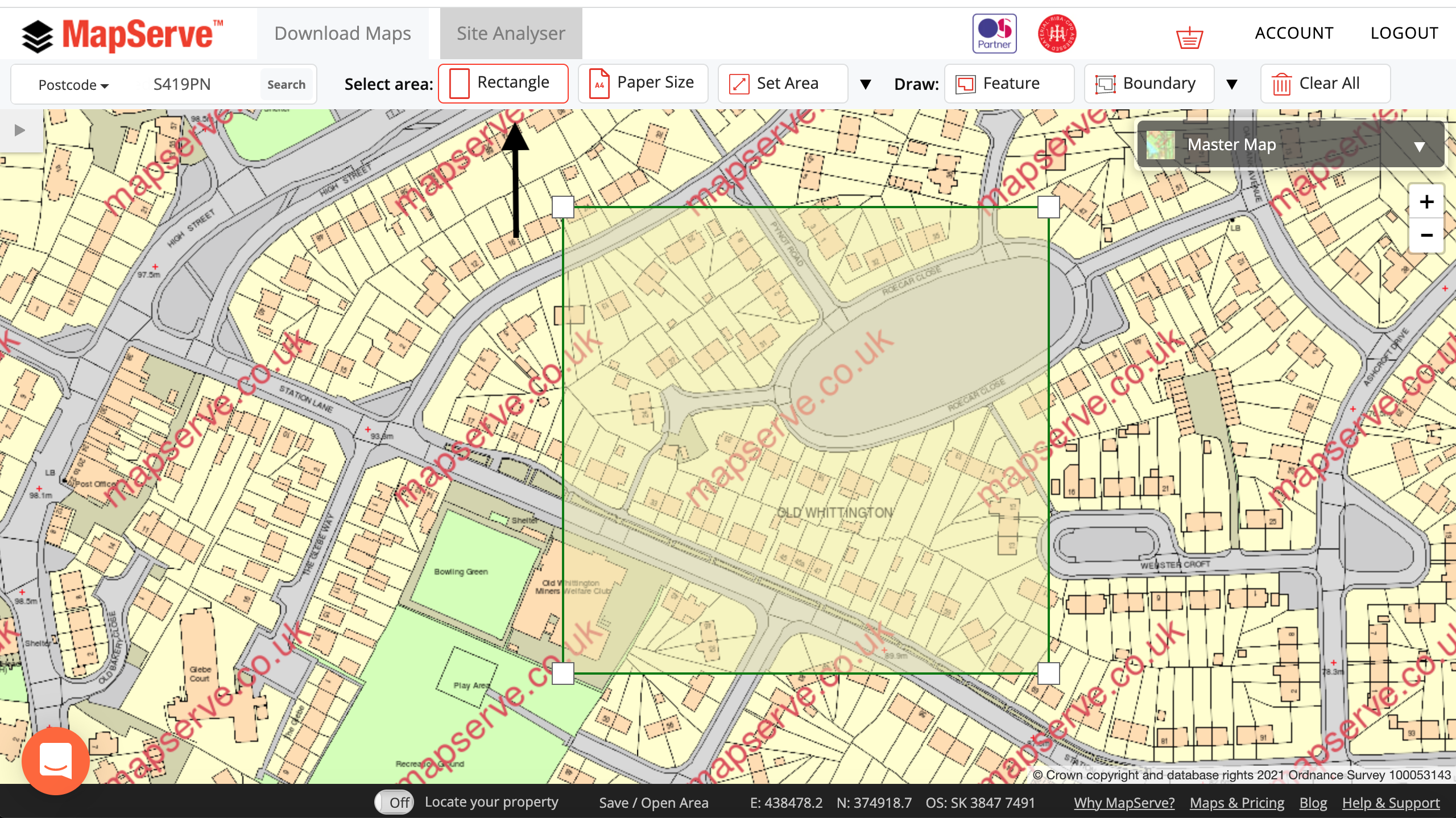 After selecting your area, a drop-down menu will appear on the left showing the quote for the site and it also allows you to choose the format of your map. In this case, you should select DXF format. DXF is available in black & white as well as coloured formats. There is also the possibility to choose between the 'standard' and the 'professional' formats. The 'standard' offers up to 20 layers of information while the 'professional' version offers up to 67 layers of information. The amount of data is exactly the same on both versions, the professional one simply offers more flexibility between layers.
You also have the possibility to add additional layers to your map which include:
1m contours
Building Heights
Freehold Boundaries
Listed Buildings
National Tree Map
These are regularly updated and they will be added as extra layers to your plan if selected.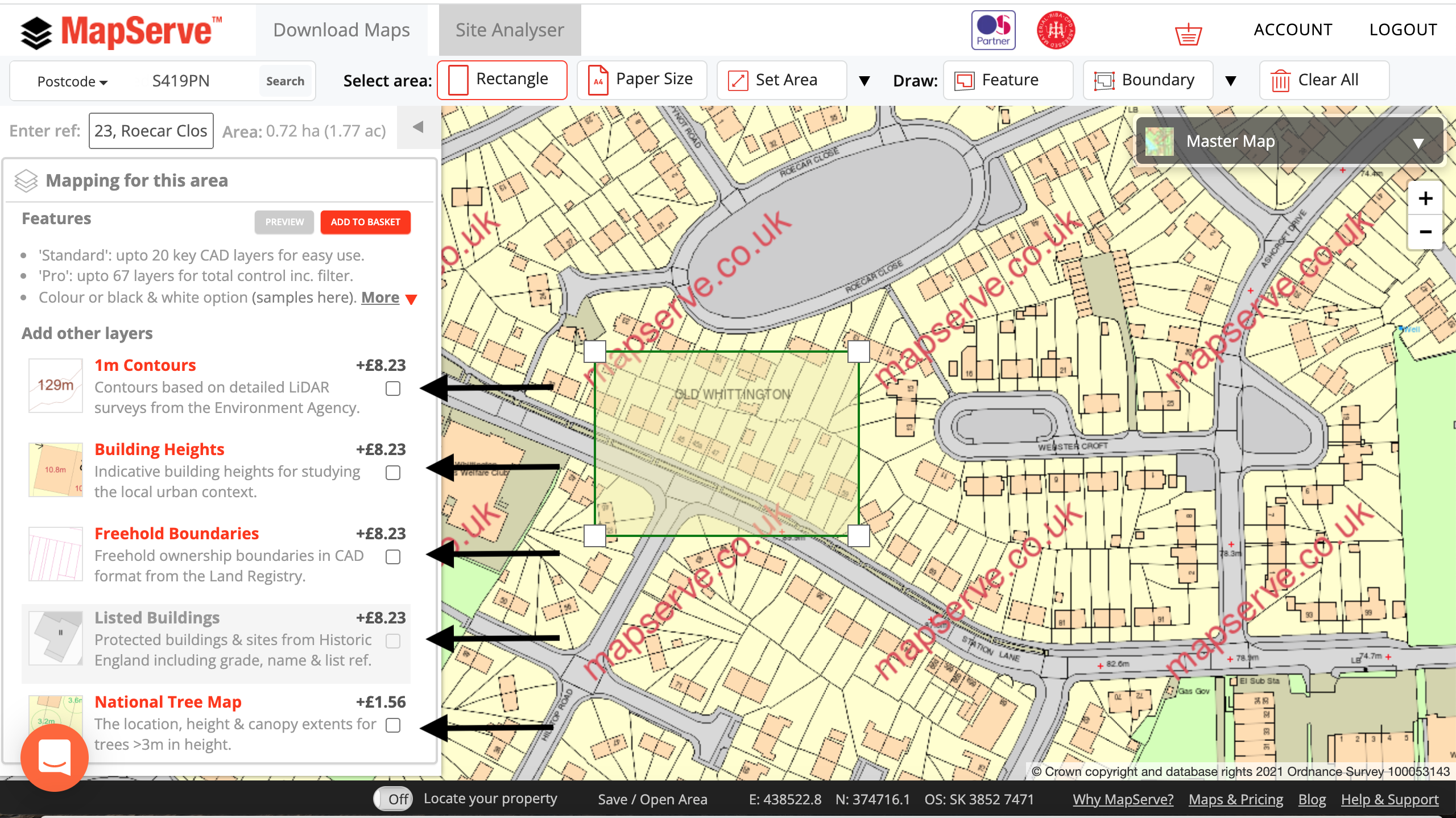 The next step is to add the map to your basket by clicking on the red button that says ''Add to basket'' right under the mapping format box.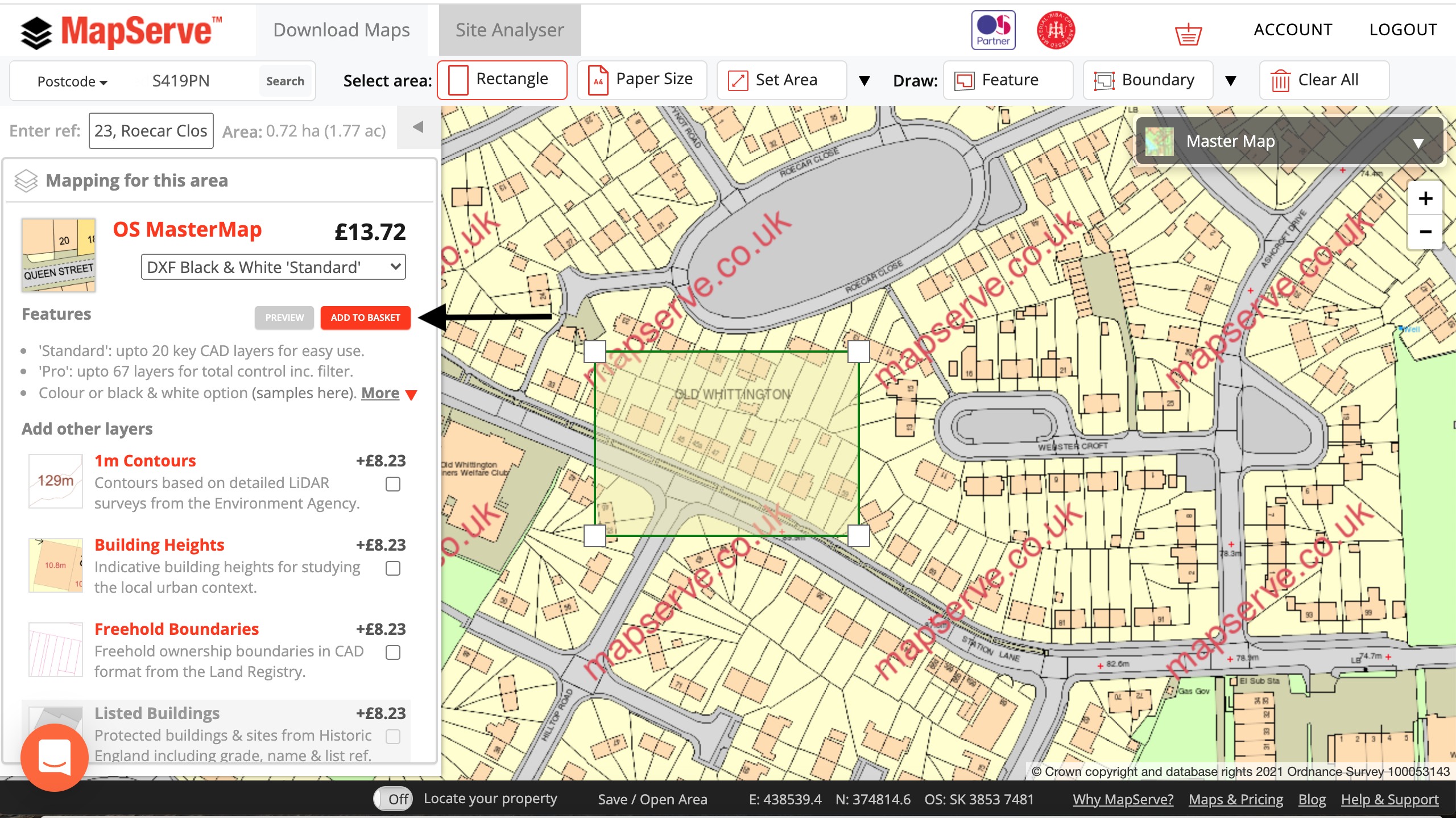 The map will be then added to your basket and the price will be displayed including VAT. You need to make sure you check you have selected the correct format for your map, in this case it is DXF Black & white standard format.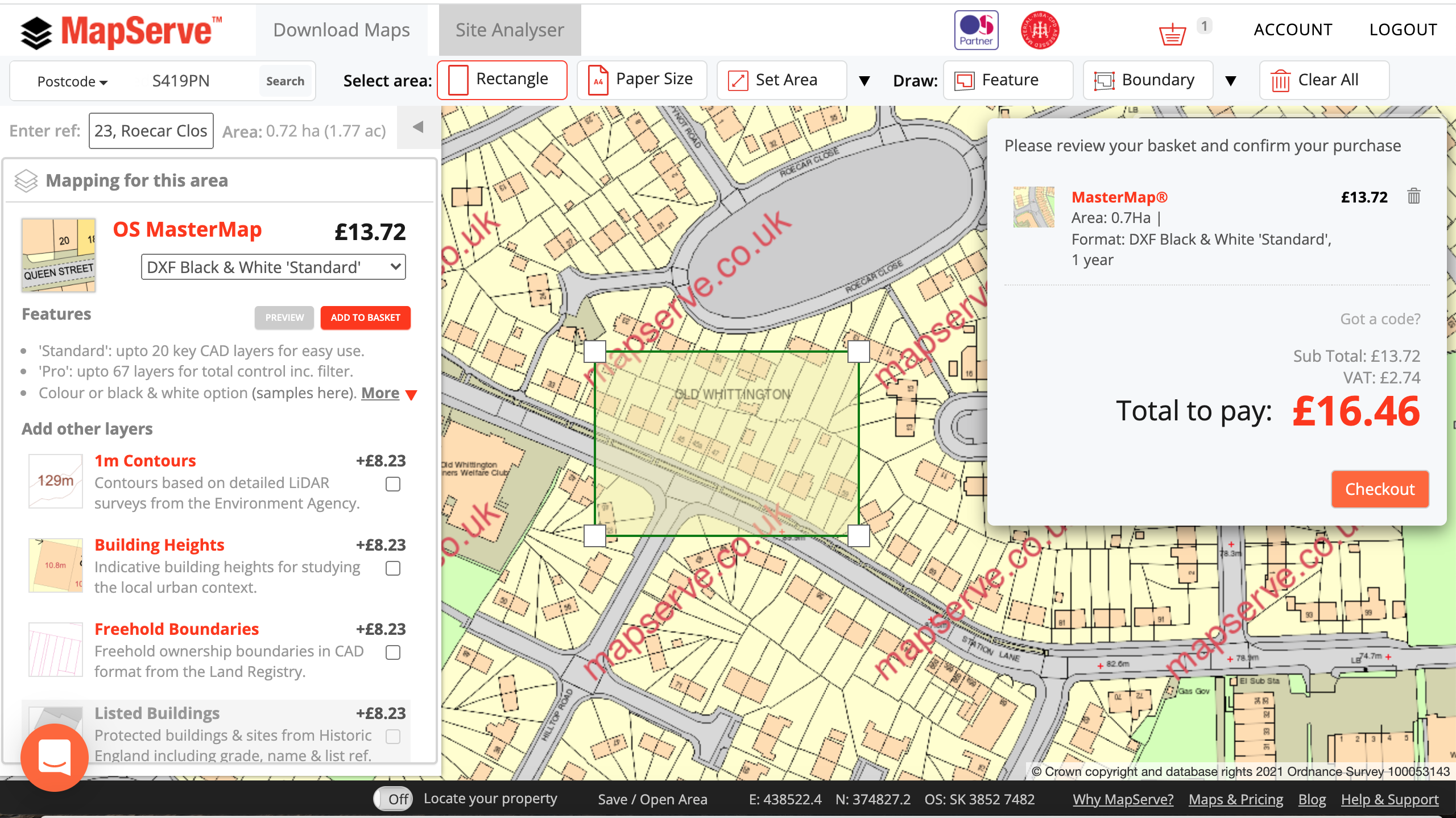 After purchasing the map you will be directed to a download page where your map is ready to download.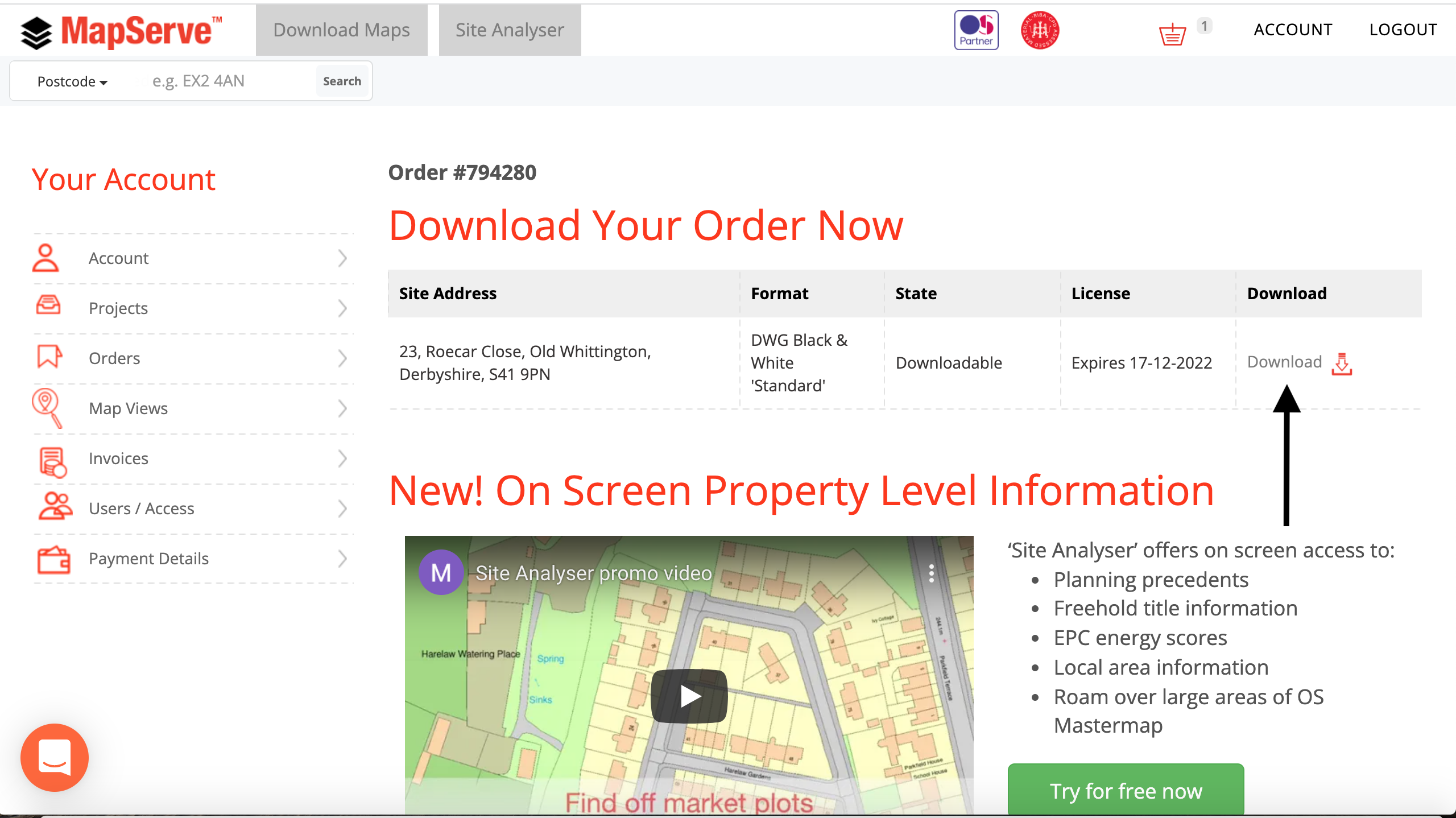 Your DXF map is ready for use in all major software. The following is Autodesk Free Viewer which allows you to open a view DWG and DXF files.