It is very easy to create your site plan to scale, using MapServe®. We have created a step-by-step guide for you here to help you navigate through the website and create your site plan within minutes.
The first step is to create an account using just your name, your email and a password of your choice. If you already have an account you can simply login. Then you will be directed to the search page, where you can use either:
a postcode
Easting/Northing
Place name
Latitude/Longitude or,
OS Grid Reference number
in order to search for your property. When you enter one of these details you will be directed to the main mapping page where OS MasterMap® will be centered on your property. In this case, we have used the postcode EX2 4AN, in Exeter. After choosing one of the properties from the available addresses the map centers on it.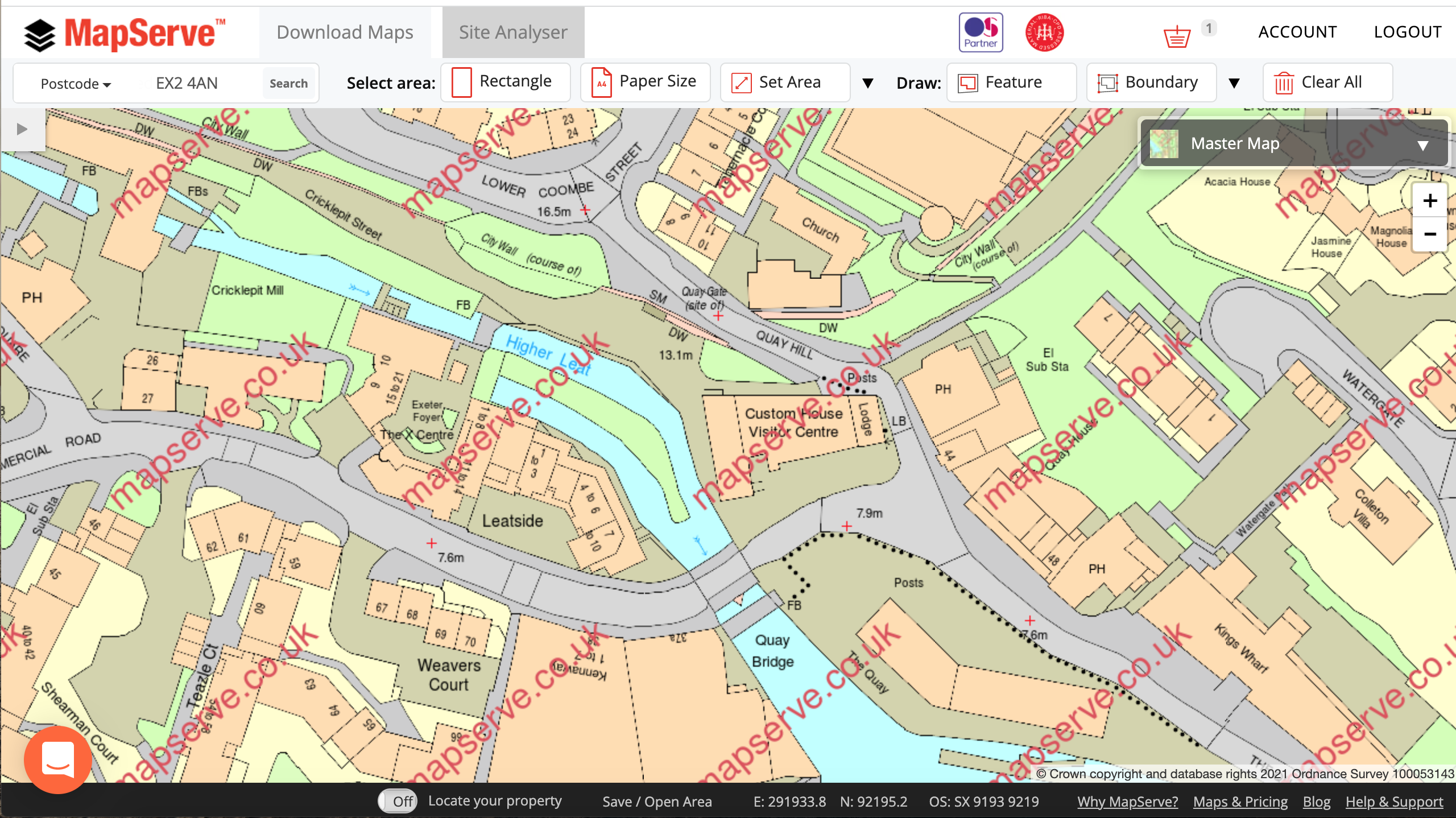 Then you can use the Boundary or Feature tools situated on the toolbar at the top of the page to outline parts of your property.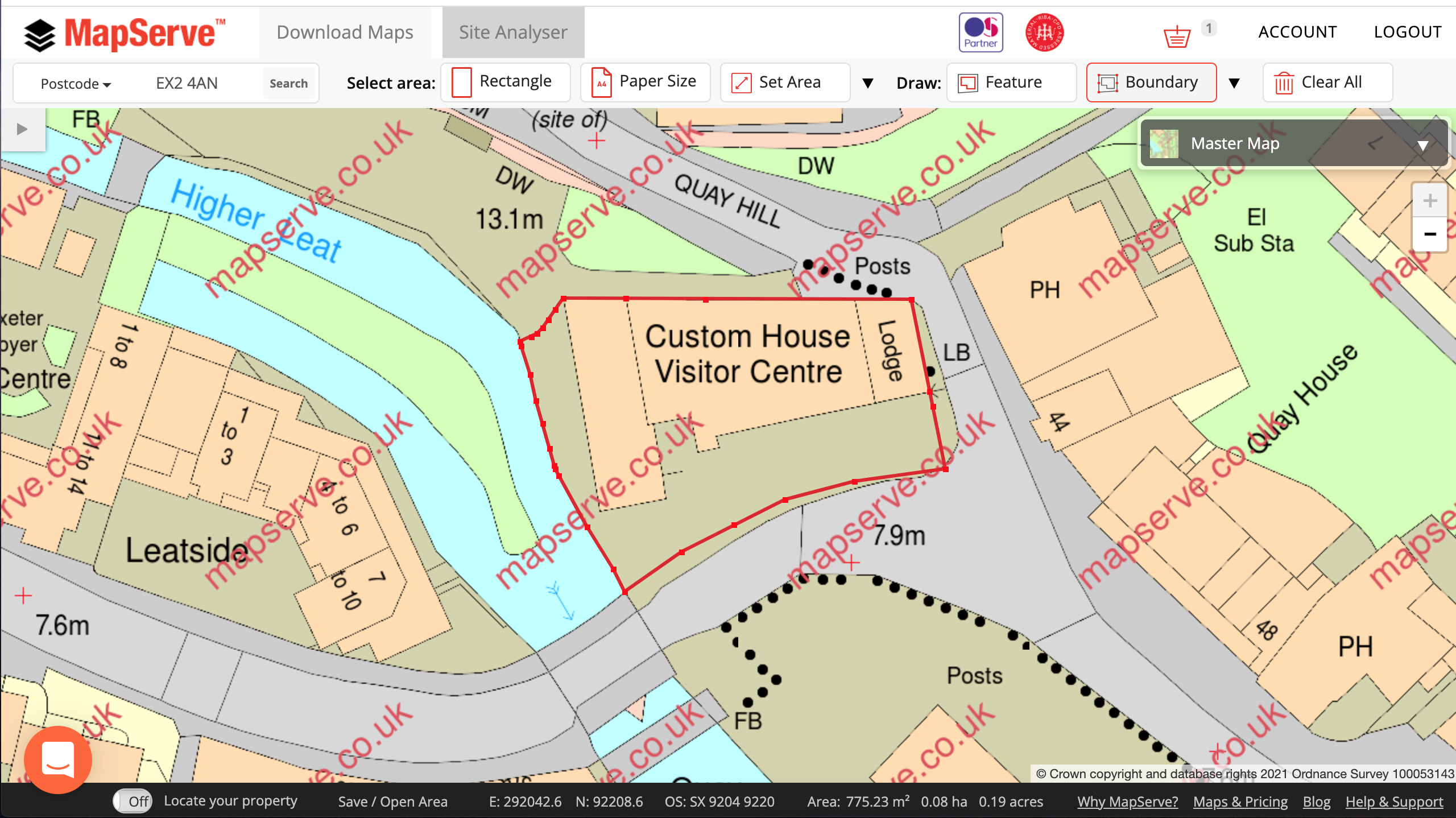 If you need to outline a specific area of your property you can use the drawing tool situated on the drop-down menu next to the Boundary tool.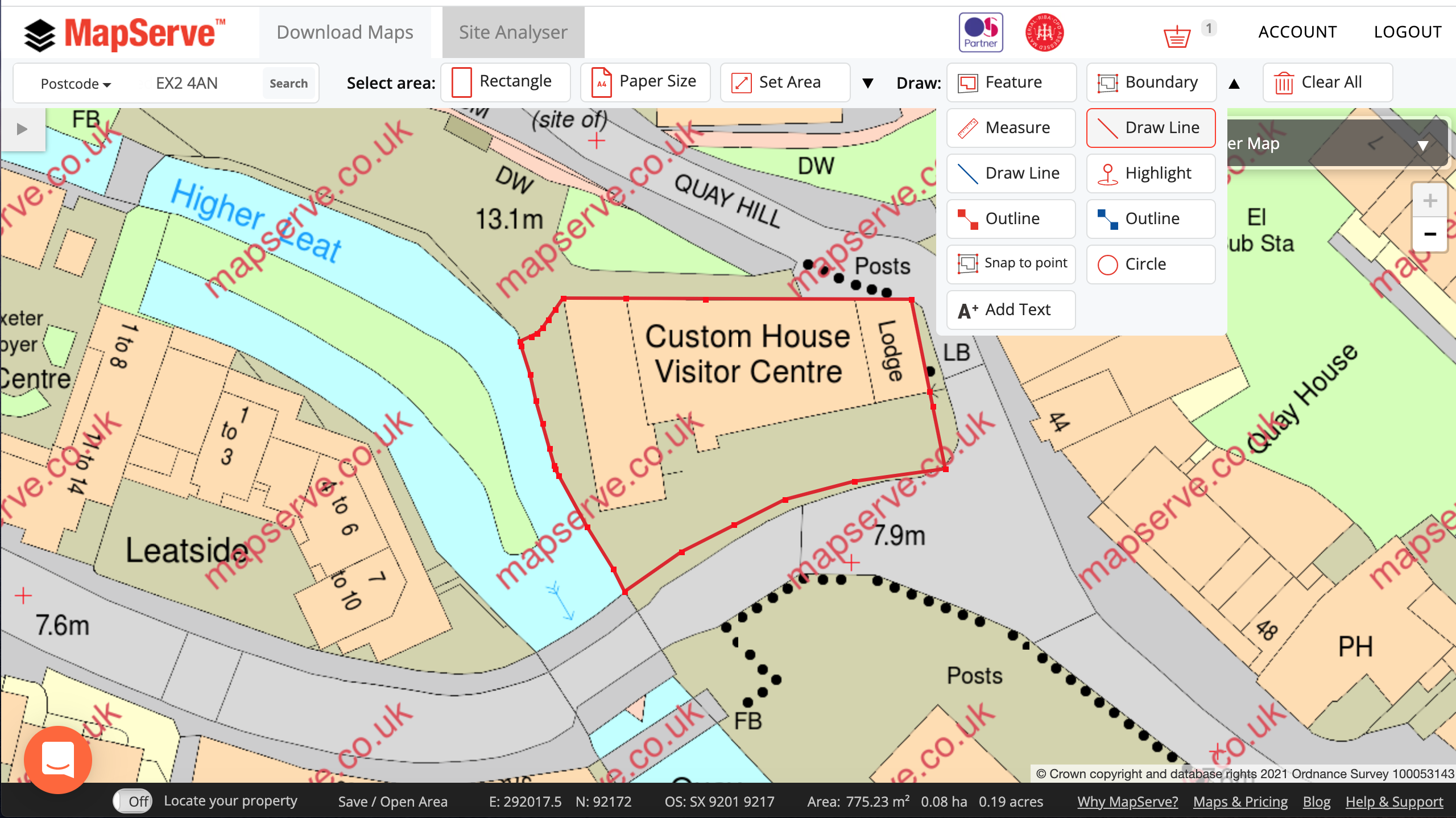 You can then select the scale and the paper size that you need using the Paper Size tool on the toolbar. A site (or block) plan is usually 1:200 or 1:500 scale.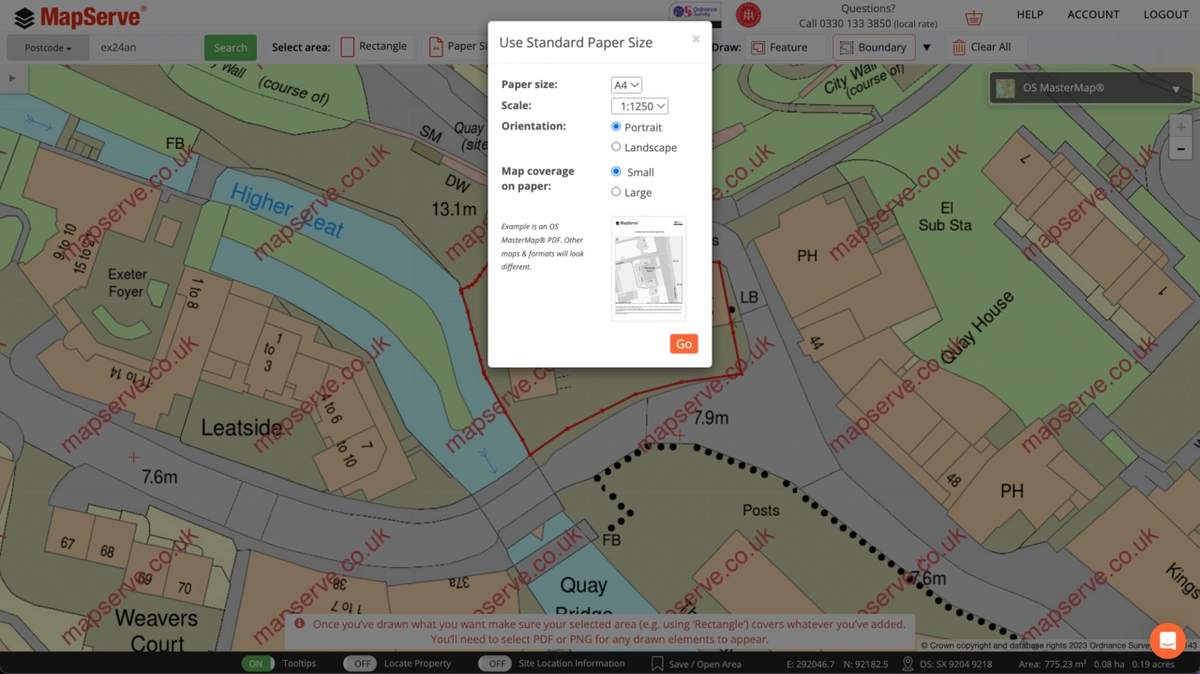 The next step is to add your plan to your basket by clicking 'add to basket'. You need to make sure the correct format is selected, which for a site plan a PDF would be suitable.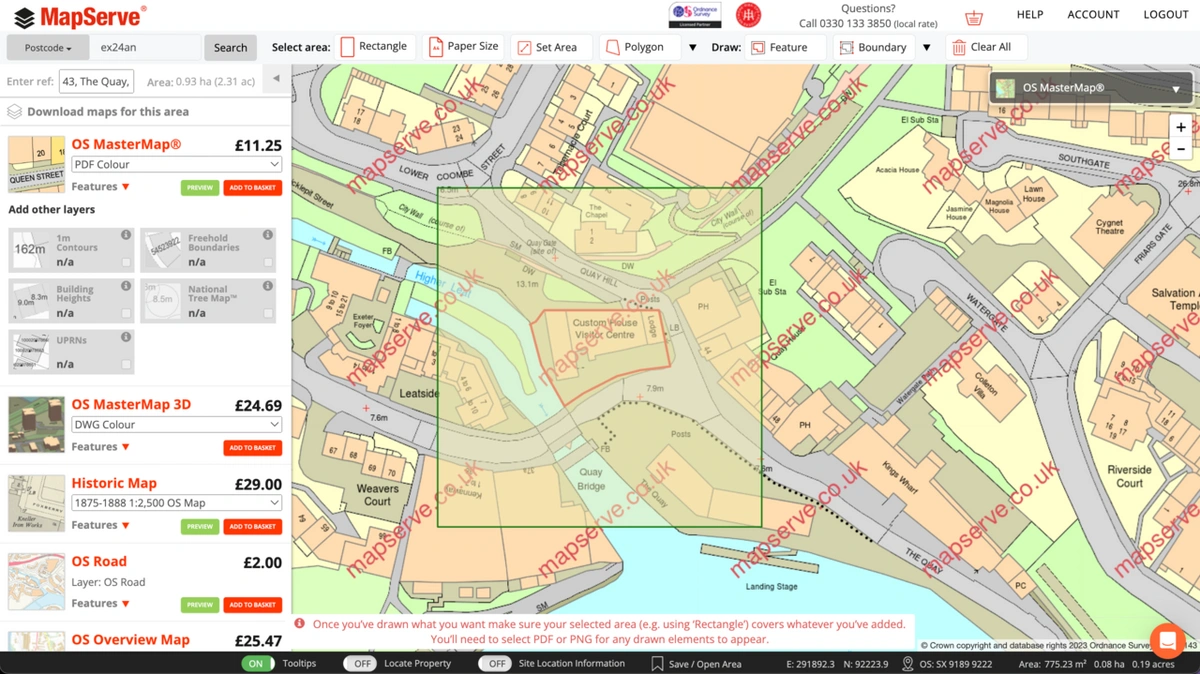 When the plan is purchased, you get directed to your download link within seconds. The final plan will contain everything that you need according to planning including:
A scale bar
A4 sized paper
License agreement
North arrow.
The final product will be as follows: