Written by Support Mapserve on
This layer available in DWG and DXF formats is called Freehold boundaries and it contains two extra layers called 'Freehold Lines' & 'Freehold Text' that show the locations of freehold registered property in England and Wales. The polygons are shapes that show the position and indicative extent of a registered property. The numbers shown are called the Land Registry-INSPIRE ID that relates to a registered title. Use a Land Registry-INSPIRE ID with their find a property service to get the title registration and plan for each polygon. The extent of the land contained in any registered title cannot be established from the INSPIRE Index Polygons. This can only be identified from the individual title plan. Each registered title will have a single title number, which may contain several separate polygons. Each individual polygon will have a separate Land Registry-INSPIRE ID. This is an example of how it will appear on your plan.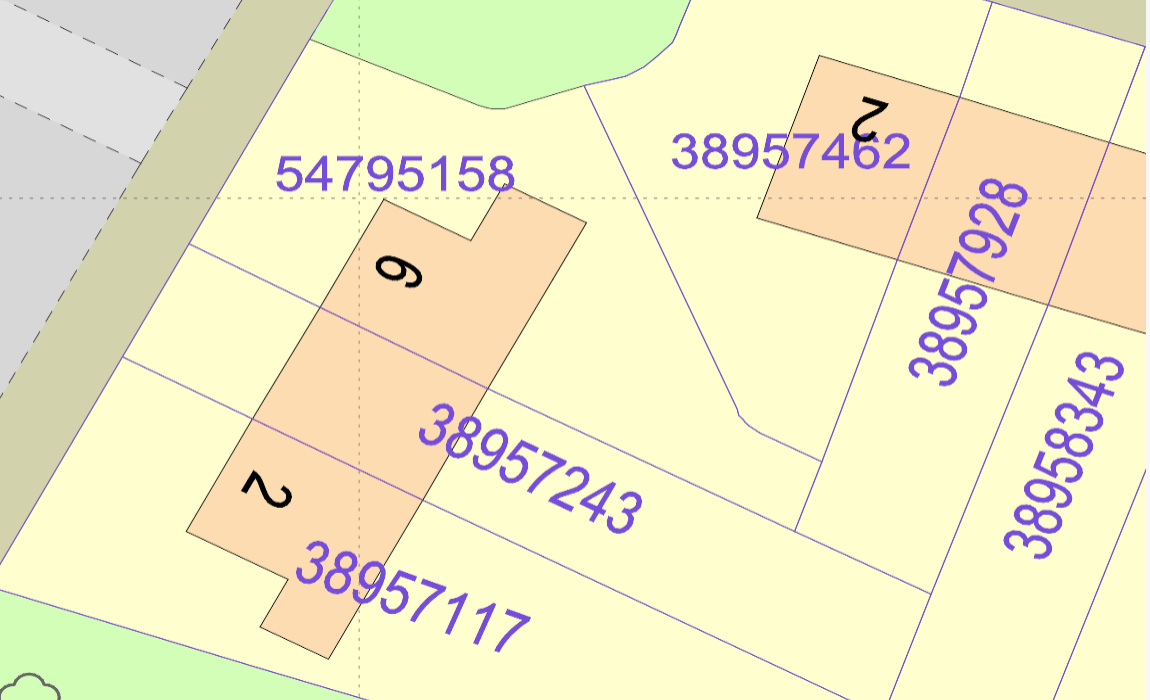 If a property or piece of land does not have a Land Registry-INSPIRE ID, it is possible that it is not registered. Alternatively, it could be a leasehold registration or one of the other tenures that are not present in the INSPIRE Index Polygons. The Information is licensed 'as is' and PassincLtd as the 'Information Provider' excludes all representations, warranties, obligations and liabilities in relation to the Information to the maximum extent permitted by law. The Information Provider and/or Licensor are not liable for any errors or omissions in the Information and shall not be liable for any loss, injury or damage of any kind caused by its use. Please note you are bound by the license terms as linked below.