All OS Maps available on our site are in digital format, therefore they are available to download immediately after purchase. The following guide will take you through the process of ordering and downloading an OS Map through MapServe®.
1. You need to register or login to your account on MapServe® before searching for your area. You can search for the area that you want using one of the 5 following search options: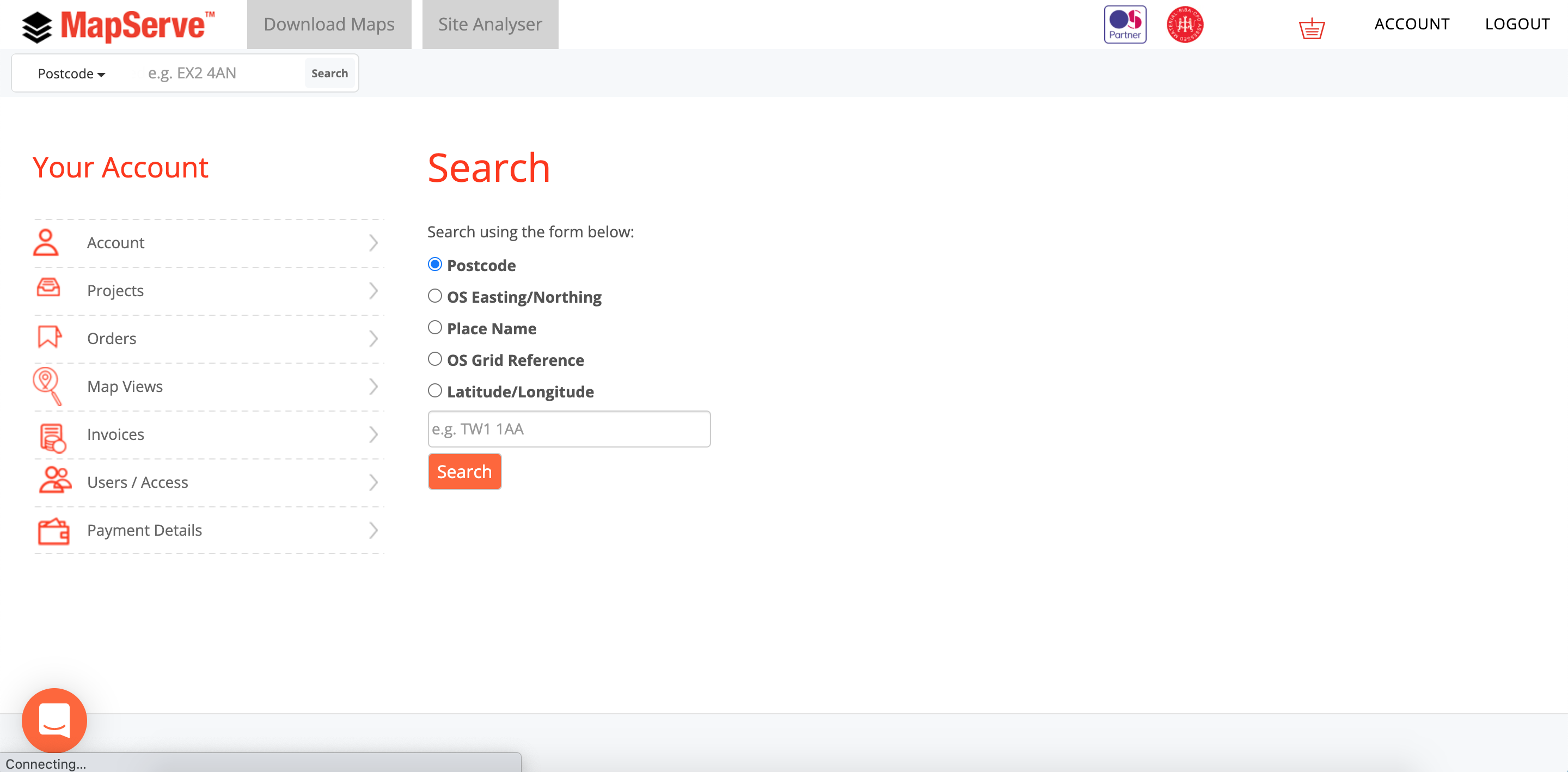 2. The next step is to look for the area that you want. After performing a search you will be directed to the mapping page. OS MasterMap® will be centered on the location that you have selected.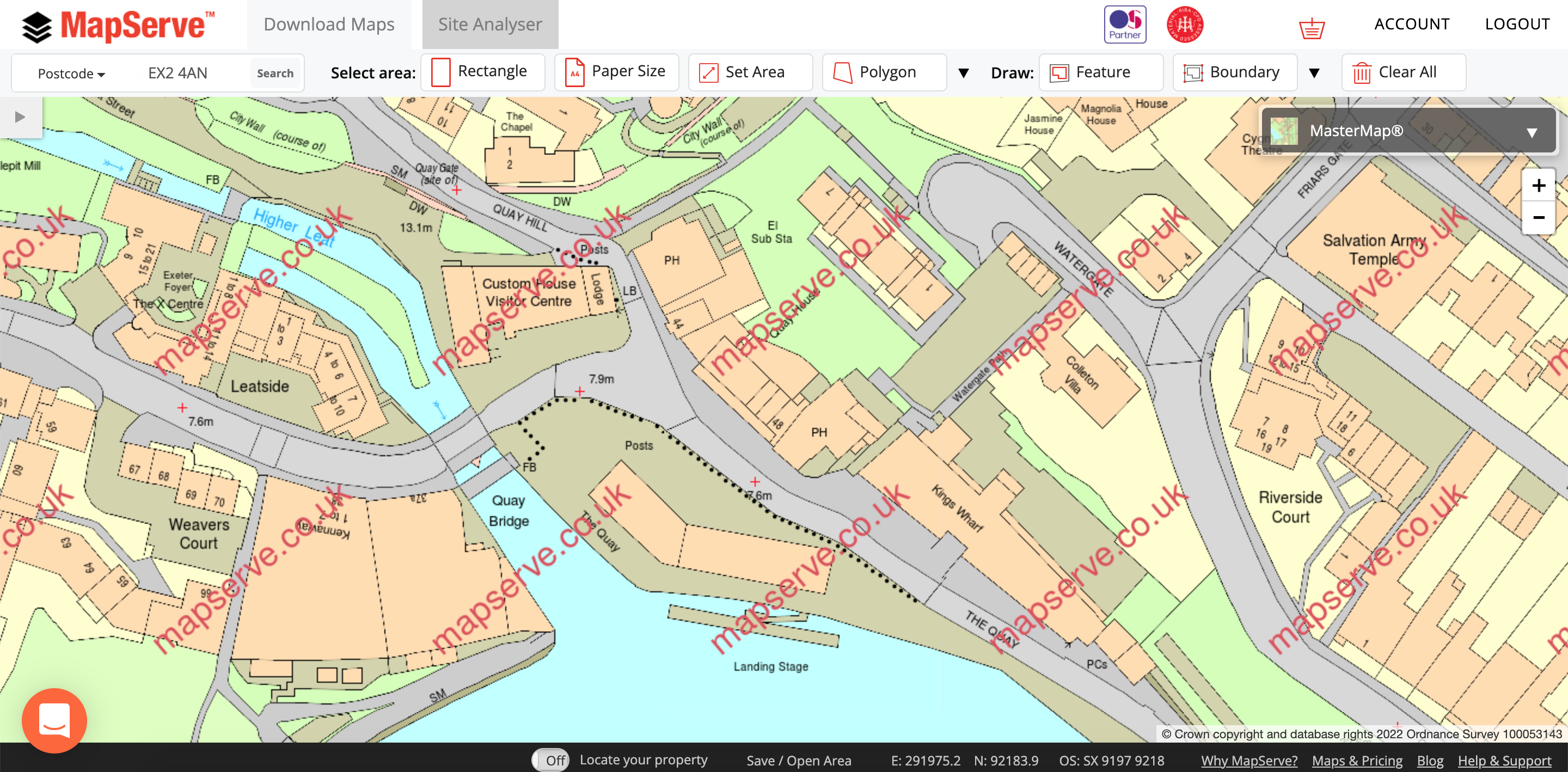 3. There is a range of tools available on MapServe to help you choose the area that you want on the toolbar at the top of the website.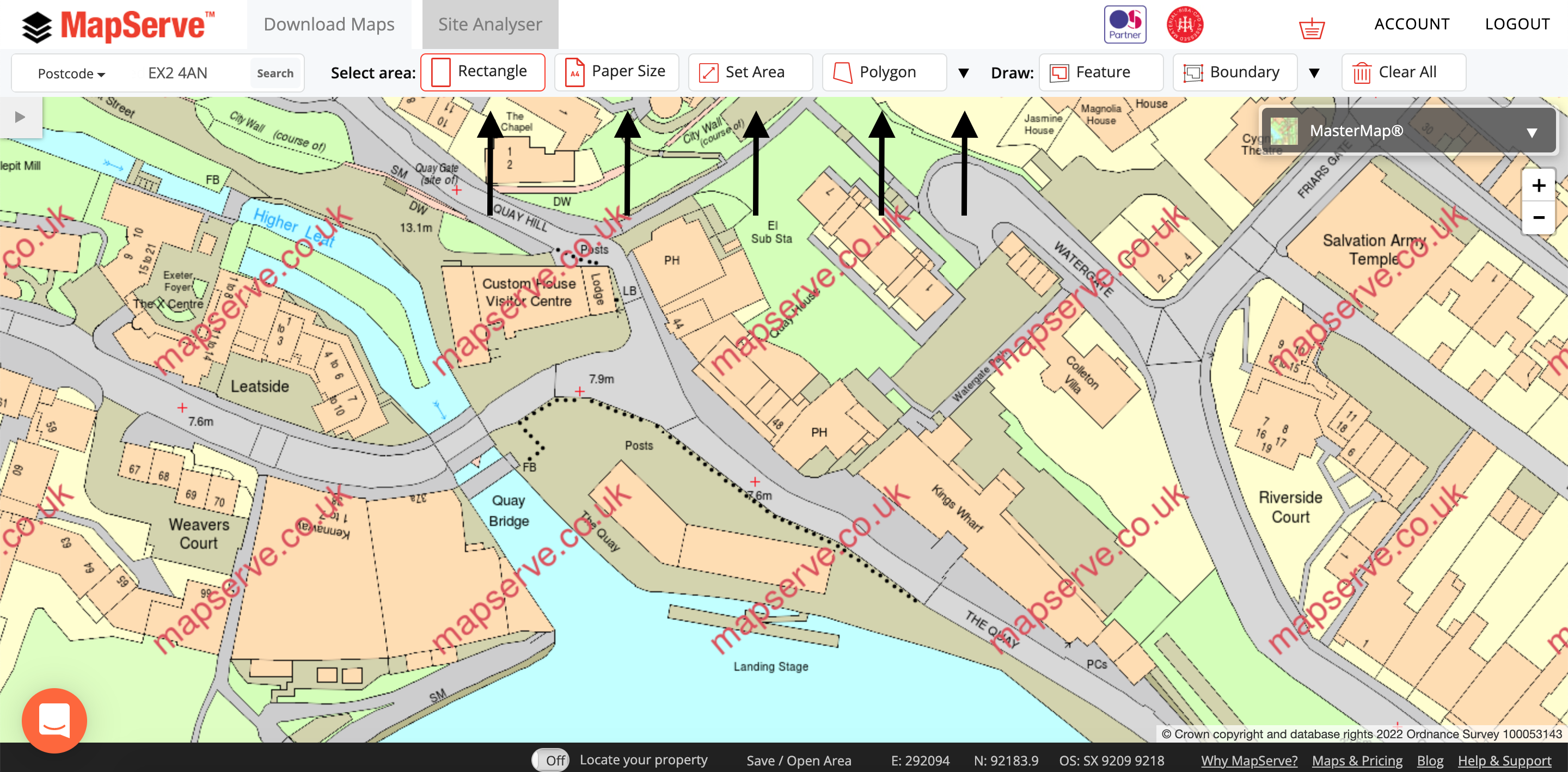 4. When you have selected your area, a drop-down menu will appear on the left that includes the price for the map that you have selected. The price changes depending on the size of the map that you have selected as well as the format.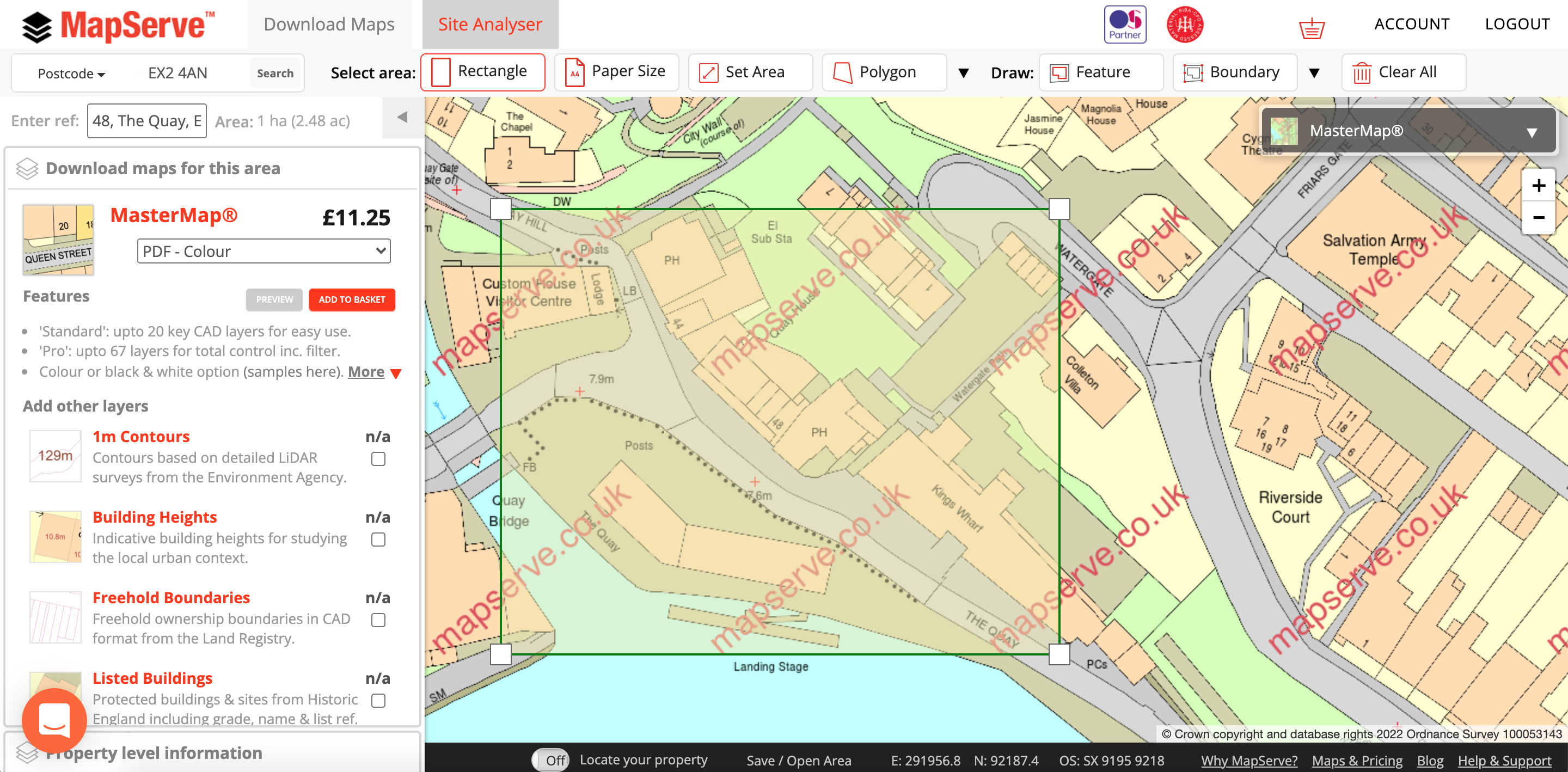 5. There are various formats available. By clicking on the box under OS MasterMap® you can select the format that is suitable to your needs. We have PDF, PNG, DWG and DXF (in black and white or colour) and GML. There is also the option to purchase a professional version for DWG and DXF formats which offer the same amount of information on the map but displayed in more layers to offer more flexibility and greater manipulation.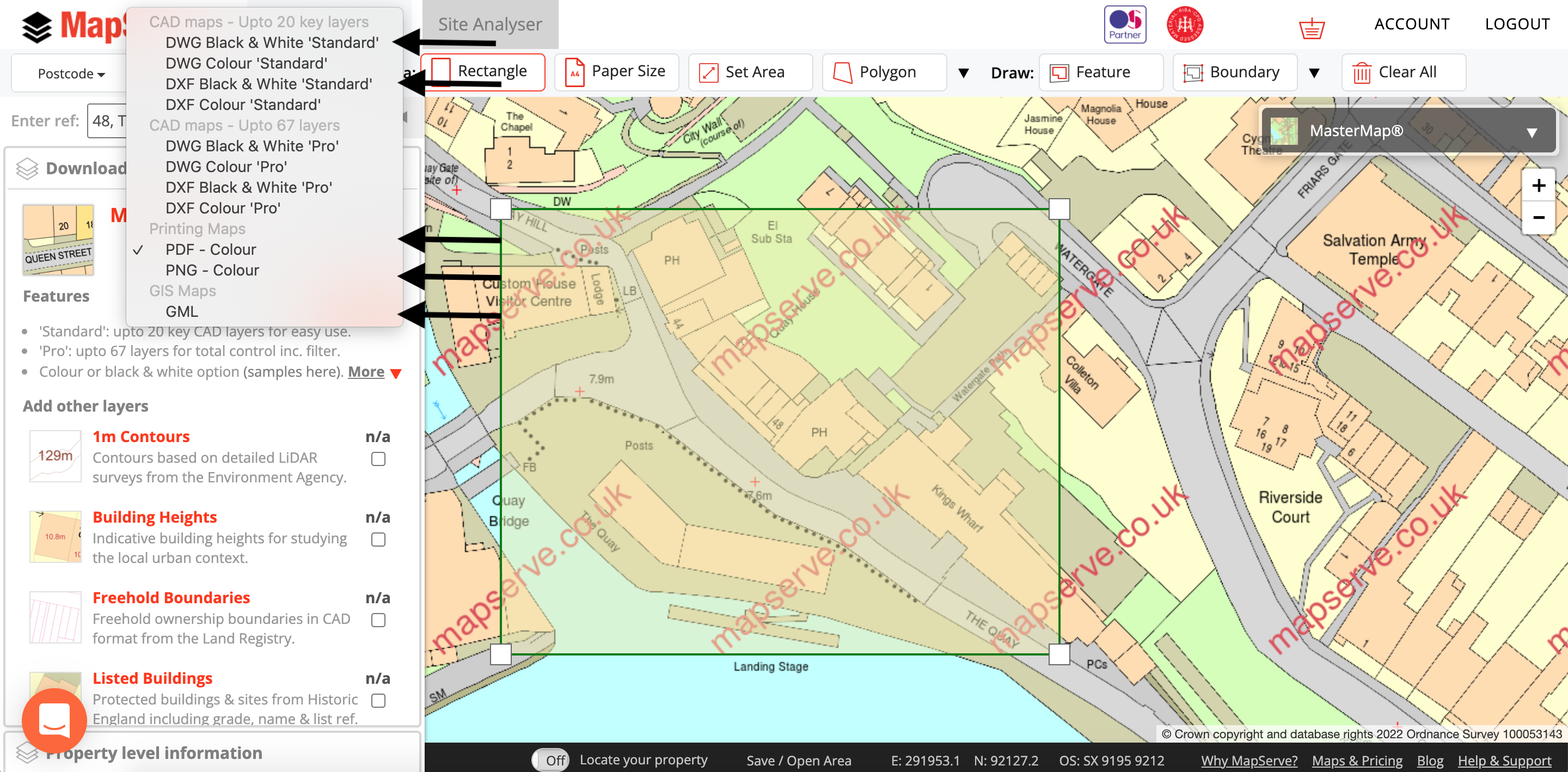 6. The final step is to add your plan to your basket by clicking on the red box that says 'ADD TO BASKET'. A new box will appear on the right side of the website where you can check and confirm that the right map has been added to your basket. You can then proceed with your purchase.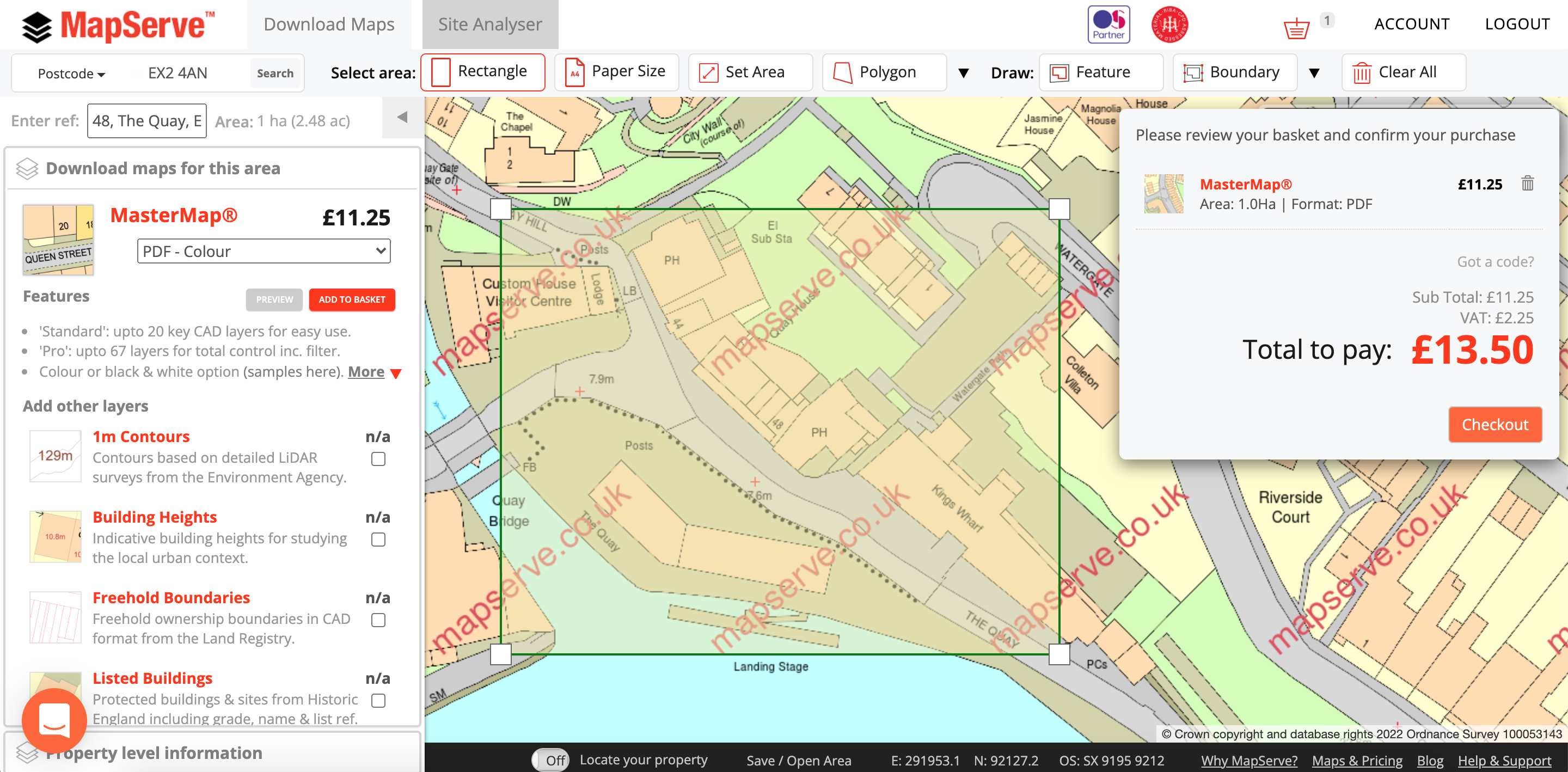 7. You will then be directed to a new page where you can download your map within seconds.