How can I get an OS Maps App on my phone?
Ordnance Survey (OS) maps are available to preview on your phone using various apps and websites. The official OS Maps website allows you to preview maps and purchase map subscriptions for use on your phone or computer. Additionally, there are several third-party apps available for both Android and iOS devices that offer preview and purchase options for OS maps. These apps allow you to preview the maps and purchase access to them, either on a subscription basis or as a one-time purchase, depending on the app and its features. The following apps and websites have transformed the way we explore the great outdoors and provide the convenience of viewing maps offline and offer a selection of ready-made routes for users to explore.
It's worth noting that some apps may require an internet connection to access the maps, while others allow you to download maps for offline use. Additionally, some apps may require a subscription or a one-time purchase to access all of their features and maps.
MapServe
®
MapServe®, which is aimed at professionals, provides limited free previews of OS maps. Our website contains the following OS mapping:
OS MasterMap®, the Ordnance Survey's main digital product which is a database that records every fixed feature of the United Kingdom that is longer than a few metres on a single continuous digital map. It is primarily used by architects, surveyors, planners, tree surgeons, and members of the public seeking to submit planning applications.
OS Overview map, a detailed map of the United Kingdom that acts as a backdrop map to OS MasterMap® and contains less information but is suited for large areas.
OS Road map, a small-scale map that provides a high-level overview of the United Kingdom's road network, from motorways to country lanes.
Historical OS mapping dating back to the nineteenth century.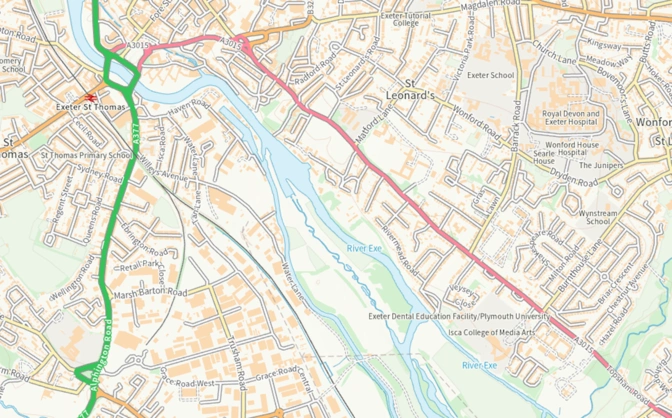 OS Road Map
OS Maps App
The Ordnance Survey (OS) Maps App provides access to a variety of detailed and up-to-date OS maps, allowing you to view and explore the maps on your mobile device. Here's how you can use the OS Maps app to view OS maps:
Download the app.

Create an account: Open the app and follow the on-screen instructions to create an account. You will need to provide your name, email address, and password.

Choose a map: Once you have created an account, you will be able to choose from a variety of OS maps, including Explorer and Landranger maps.

Purchase access to the map: Depending on the map you choose, you may need to purchase access to it by subscribing to a mapping service or buying a single map.

Start using the app: Once you have purchased access to a map, you can start using the app to view and explore the map. The app allows you to zoom in and out, search for points of interest, and view the map in either 2D or 3D mode.
With these steps, you can now conveniently access OS maps such as the OS Explorer map on your phone. Whether you're exploring national parks, finding local hiking spots, these routes guide you through picturesque journeys. or embarking on a route planning journey, these digital maps are available through the OS app. For the ultimate mapping experience, there is also OS Maps premium subscription. This subscription offers many possibilities, including the ability to plot your own routes while staying safe and prepared during your journeys.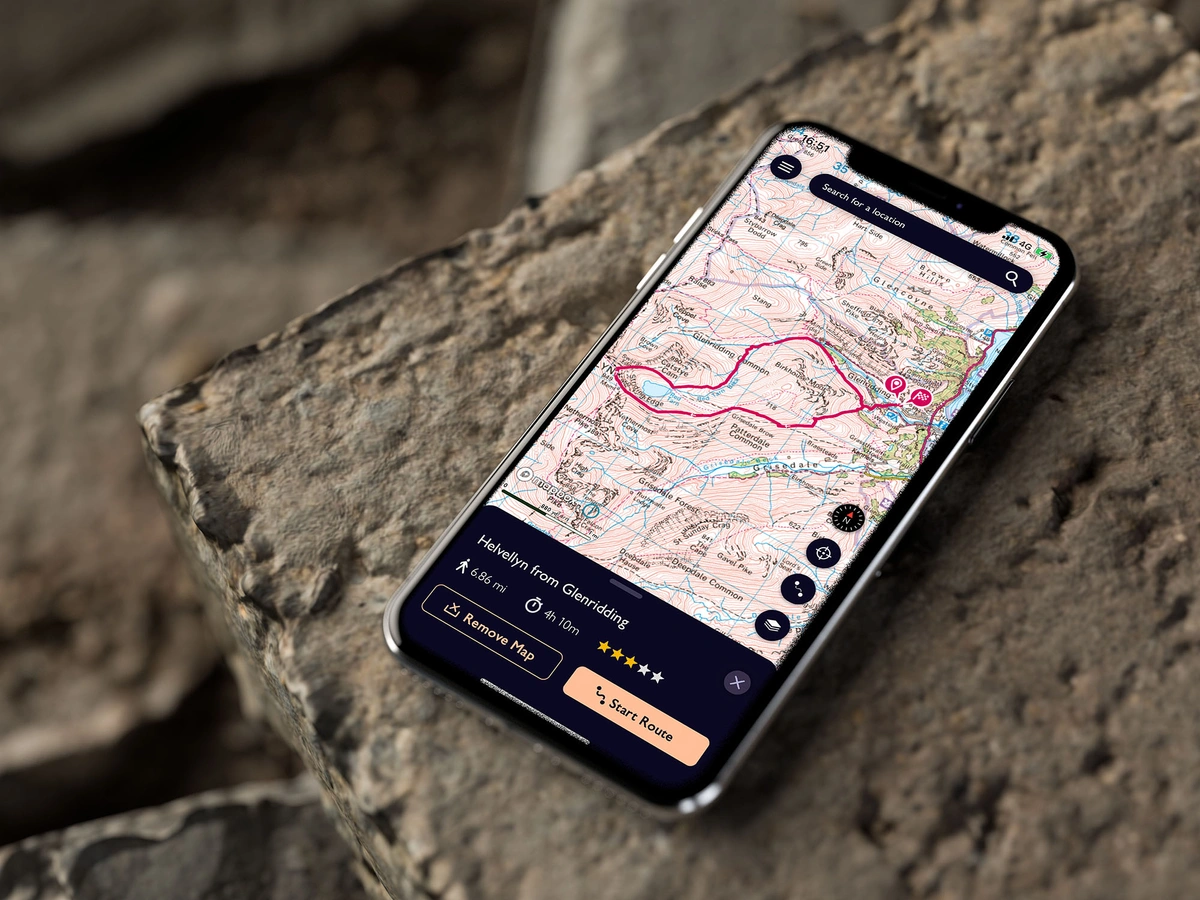 Image provided by the www.hikingphotographer.uk
OpenStreetMap
You can preview Ordnance Survey (OS) maps on OpenStreetMap. OpenStreetMap is an open-source map platform that provides free, up-to-date maps and allows users to contribute to and edit the maps. While OpenStreetMap does not include official OS maps by default, you can use third-party tools to access and preview OS maps within OpenStreetMap.
One such tool is the "OSM-GB" layer, which provides a preview of OS maps in the United Kingdom within OpenStreetMap. You can access this layer by visiting the OpenStreetMap website and enabling it in the "Layers" menu. Once enabled, the OSM-GB layer will display OS maps within OpenStreetMap, allowing you to preview and explore OS maps within the OpenStreetMap platform.
Keep in mind that the OSM-GB layer is a third-party tool and may not provide the same level of detail or accuracy as official OS maps
Outdooractive App
Outdooractive Pro and Pro+ subscribers get full access to the Topo maps layer, which contains both the Explorer (1:25000) and Landranger (1:50000) OS maps. The maps are available offline as well. You can save large portions of the map offline in addition to individual routes. Simply move the map to the relevant place and zoom in on it. Once you've decided, touch the 'download' icon in the top right corner of your screen.
Maps.me App
You can preview Ordnance Survey (OS) maps on Maps.me. which is a mapping app that provides offline maps and navigation features that includes maps from a variety of sources, including OS maps.
To preview OS maps on Maps.me, simply download the app from either the App Store (for iOS devices) or the Google Play Store (for Android devices). Once you have installed the app, you can download the maps you need for offline use and preview OS maps within the app.
Keep in mind that the availability of OS maps on Maps.me may vary by region, and you may need to purchase access to certain maps or subscribe to a mapping service in order to view them. Additionally, the level of detail and accuracy of the OS maps on Maps.me may not be the same as the official OS maps.