Written by Support Mapserve on
We have now launched our new mapping service called Site Analyser a service designed for property professionals in particular looking to find off market plots but others that need local property information. The service gives you a low cost way to access the following information: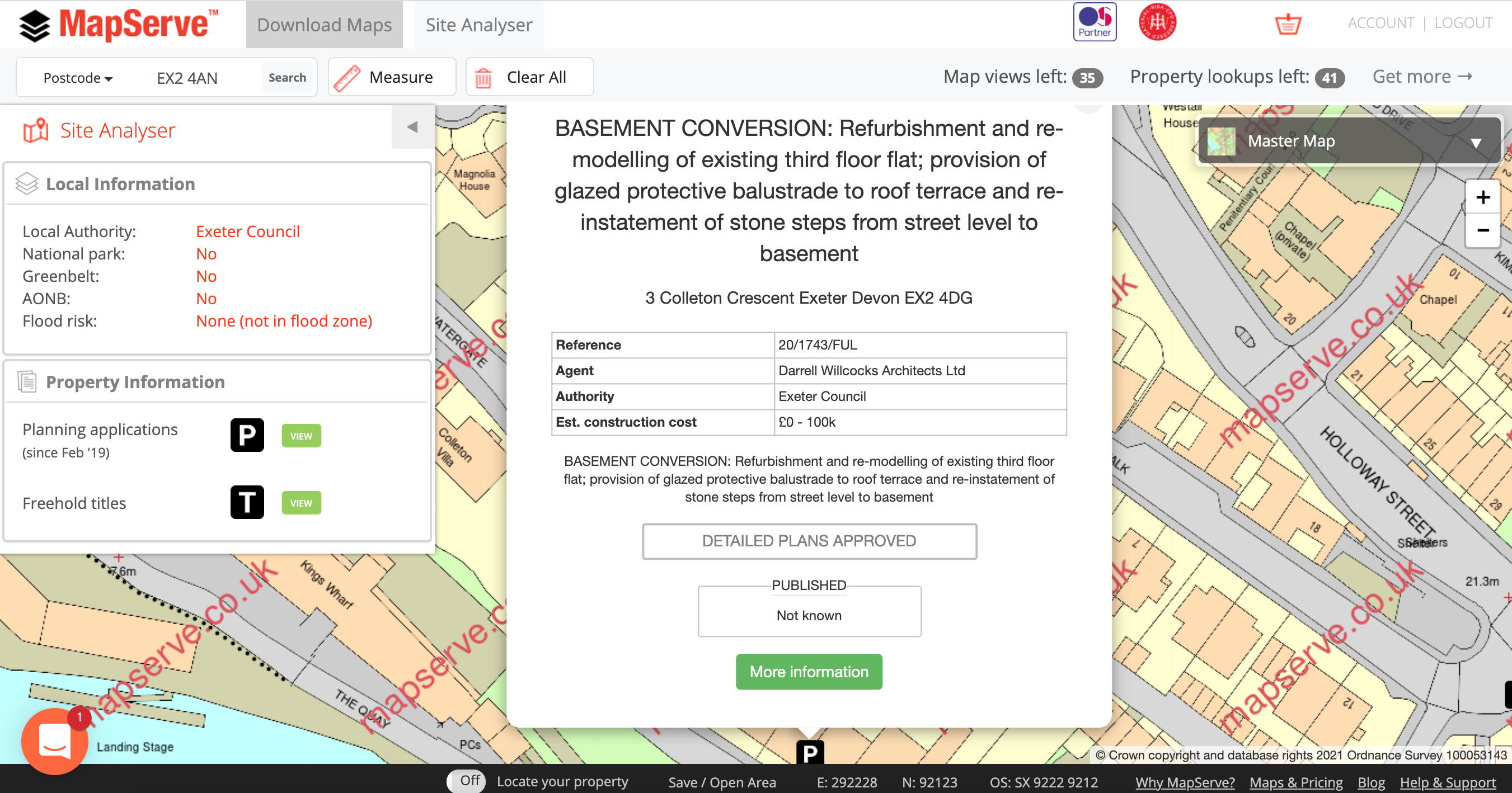 Freehold title information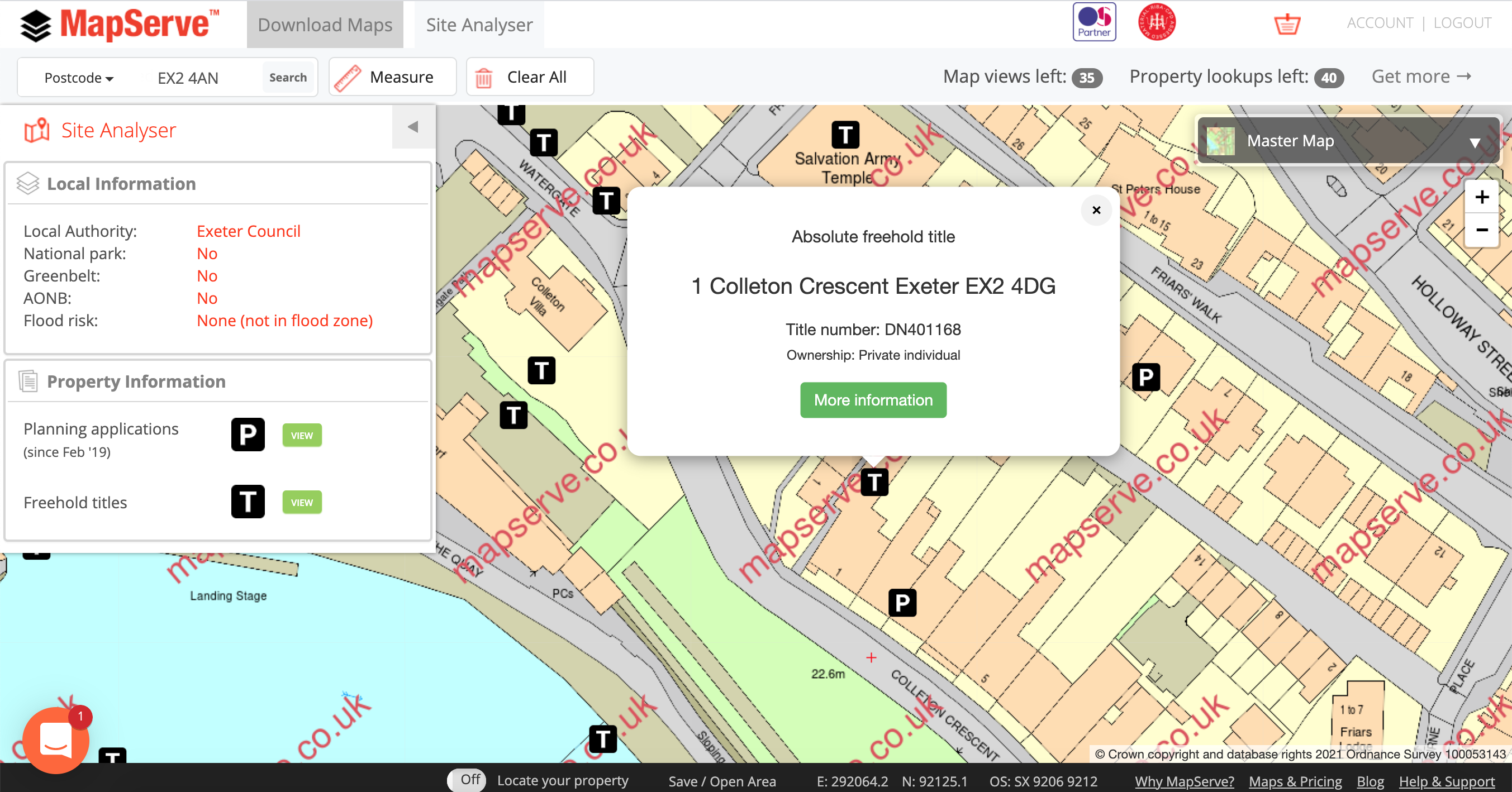 Local authority, national park, greenbelt, AONB (Area of Outstanding Natural Beauty) & flood risk for your area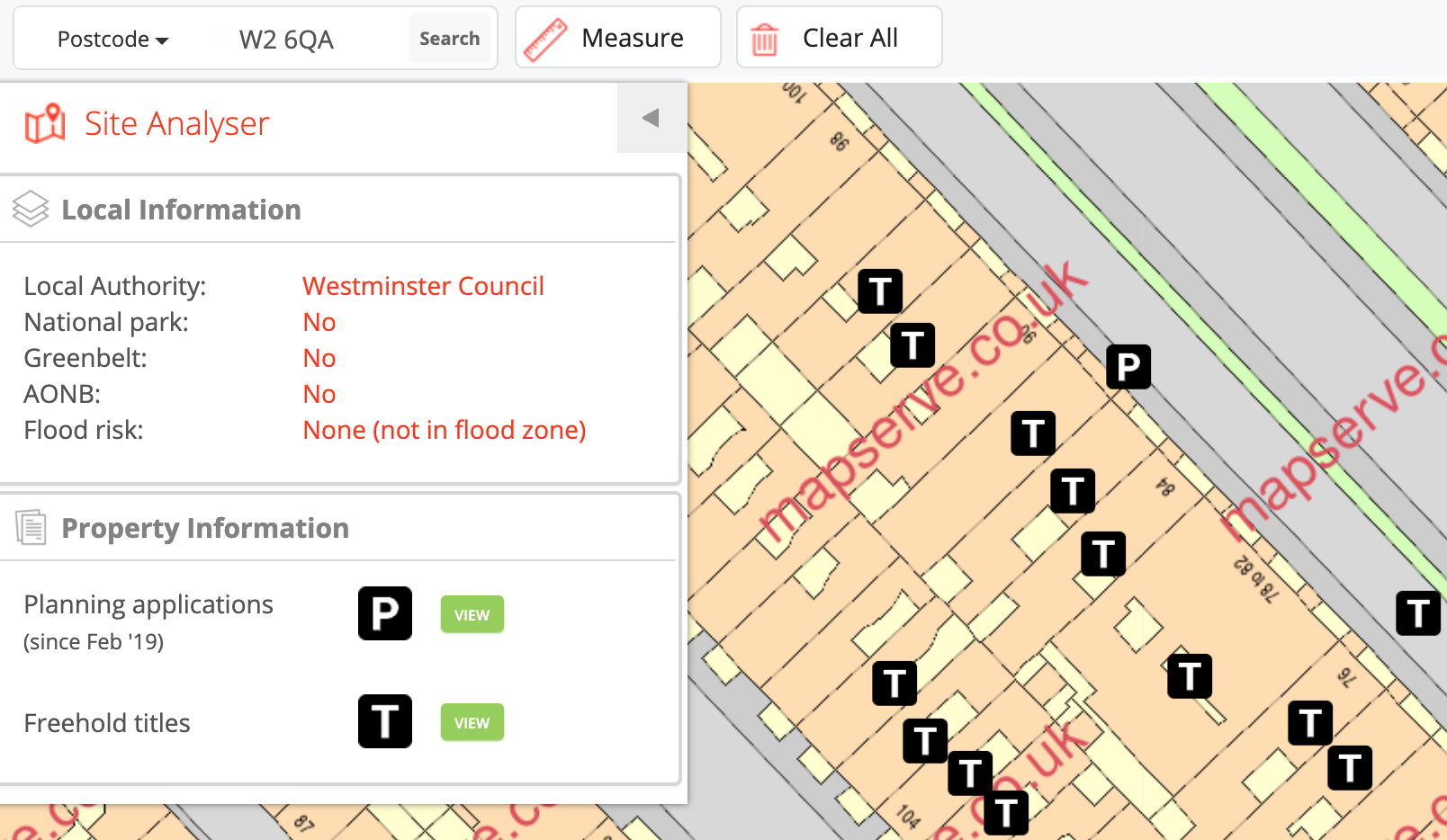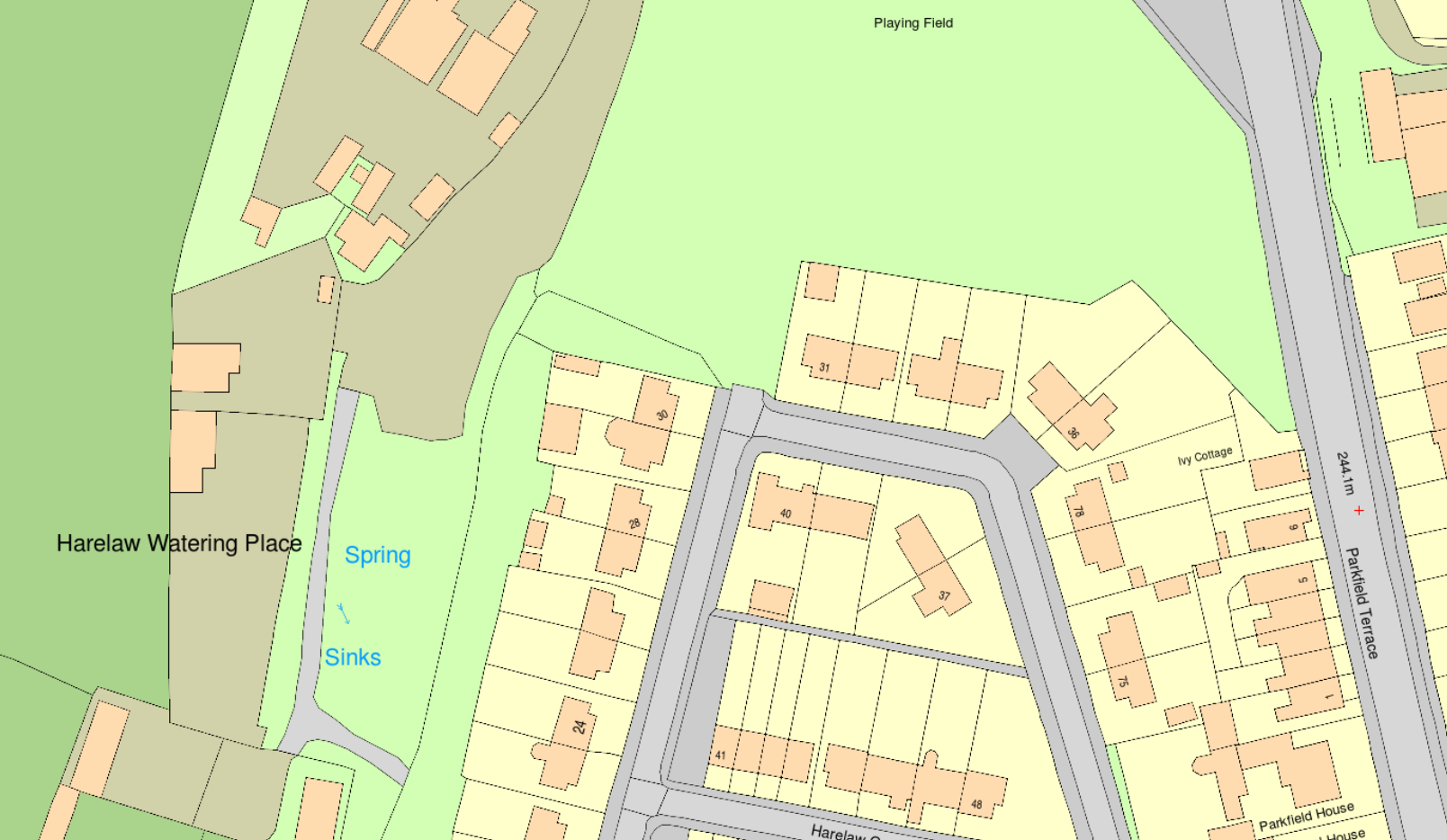 Developers, architects & surveyors can save time by accessing up to 100 property details and viewing up to 3200 hectares of Mastermap maps. It is now easier to:
Find off-market plots fast
Reduce the time needed to get great results in less time such as: Using high-quality house level Mastermap mapping you can roam over a large area to identify potential property development sites with good road access. Once identified you can save them as a favourite to look at later or print out the details for future use.
Want to know the size of a particular plot or building? You can measure freehand on our Site Analyser using the ''Measure'' tool.
Interested in a particular property? Site Analyser will allow you to view freehold titles and ownership information on the Land registry site in seconds.
Planning precedents, current and historic
Planning precedents, current and historic for the location you are interested in, can give you an insight into what development opportunities there could be.
Take a look at this help video on how to use our Site Analyser: